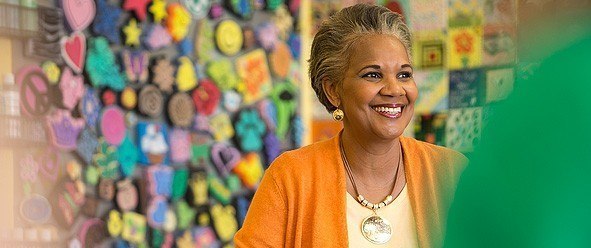 So that makes today the perfect day to start thinking about long-term care (LTC).
If you're 55, this is probably a subject you don't even want to think about. If you're 35, it's one you likely can't even fathom at this point in your life and career. But planning ahead for the likelihood of needing long-term care can mean the difference between having a feeling of financial security about your retirement years—or not.
It's a topic too important to ignore. There's a strong possibility that you or your spouse will have a need for long-term care. As a matter of fact, seven out of 10 people over age 65 will.¹ And the total cost of LTC treatment can easily approach or exceed $200,000.²
Generally, these costs are covered by only three different sources: you or your family's assets, government programs like Medicaid (a program designed for those with few resources), or various types of long-term-care insurance products. Don't believe the myth that Medicare will cover the costs of your long-term care—because it won't.
Are you starting to see why there's no time like today to start thinking about tomorrow?
Beginning today, you don't have to live in apprehension of the topic of LTC. Instead, you can begin to build confidence in yourself, if and when you're facing LTC decisions, by taking a couple of simple first steps:
Demystify what long-term care is. Many people think LTC means "nursing home." That's just not true. The fact is most long-term care happens in the home, while some people may receive assisted-living care at community facilities. In fact, 80 percent of people who start long-term-care treatment at home remain there for the extent of their treatment.³ What qualifies for LTC essentially boils down to two things:

Severe cognitive impairment (such as the case with Alzheimer's)
Physical impairment that prevents you from performing some of the basic daily functions, such as: bathing, dressing, eating, using the toilet, continence, and getting in and out of a bed, chair or wheelchair

Plan your personal long-term-care strategy. Now that you know what LTC is and how it may affect you financially, you should begin planning your personal LTC strategy to preserve your financial future. Did you know your Nationwide Insurance agent could help with long-term-care financial planning?Your agent can get you started with a personalized Nationwide Health Care Cost Assessment. Developed by Nationwide Financial in conjunction with the Nationwide Institute, it aligns your anticipated health care needs with current trends in health care spending, and estimates your potential long-term-care costs.

Once completed, your agent can then share the different ways to fund your personal LTC plan and ways to cover potential shortfalls, so you can feel prepared for retirement.
You can lessen tomorrow's mystery. The important thing to remember is that while you can't change history, you have been given this moment in time to make tomorrow better for your family and yourself. That's why it's called the present.
And when it comes to long-term care, the sooner you start to plan, the more options you'll have available regarding the types of care you'll be able to receive.
Click here to see an infographic that breaks down the numbers associated with long-term care.
Sources:
¹LTCI's Revolutionary Evolution, Nov. 1, 2011 – Life Insurance Selling
²Market Survey of Long-Term Care Costs, Mature Market Institute, October 2011
³American Association for Long-term Care Insurance (AALTCI) 2011 Sourcebook
The information included in this publication was developed or obtained from sources believed to be reliable. Nationwide Insurance and its related entities and employees make no guarantee of results and assume no liability in connection with the information provided. This publication and the individual articles in the publication are for informational purposes only, do not provide a substitute for engaging professional financial advice, and do not constitute professional financial advice.
Nationwide, Nationwide Financial, the Nationwide Institute and the Nationwide framemark are service marks of Nationwide Mutual Insurance Company.
© 2013 Nationwide Financial Services, Inc. All rights reserved.
NFM-11923AO.1 (09/13)

Ready to start thinking about tomorrow? Contact your Nationwide Insurance agent today to obtain your personalized Health Care Cost Assessment, and to begin your long-term-care conversation.