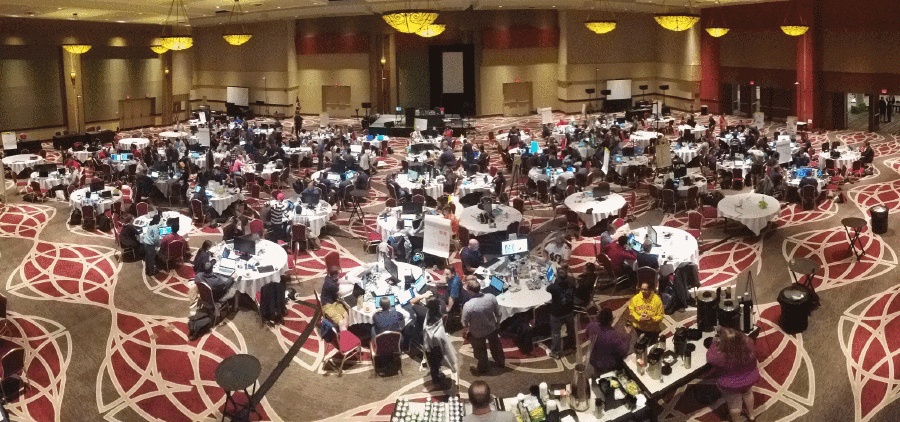 The word "innovation" invokes a lot of different responses. At Nationwide, we believe innovation is all about delighting people by solving their needs, in ways they can't even imagine.  Through a combination of entrepreneurial minds, focused investments and customer understanding, we believe that innovation can dramatically improve our members' experiences.
We strive to deliver next-generation experiences for our customers by exploring leading-edge topics from analytics and automation technology to new insurance and financial services platforms.
Now, Nationwide will tap Silicon Valley tech innovators who have a broad range of experience to help accelerate the digitization of the company's core and adjacent businesses. Through its partnership with AngelHack, a leading organizer of technology-focused collaboration events, Nationwide will host a hackathon to drive solutions to benefit its insurance and financial services customers.
The goal is to create solutions to some of the industry's most pressing and complex challenges by bringing together the best developers, entrepreneurs and designers to help. Nationwide is hosting this hackathon in Silicon Valley because we value diverse opinions and ideas from people from different areas, perspectives and walks of life.
Events like the Nationwide Hackathon and other key investments in technology further establishes the company's role as a leader in digital innovation. We also place a significant amount of emphasis on other key partnerships with entrepreneurial collaborators such as Plug and Play to establish our role as a leader in digital innovation. The insurance and financial services industry is shifting due to rapidly evolving consumer demands that encourage and inspire us to find ways to better serve the needs of our members.
Nationwide Hackathon
The Nationwide Hackathon will be held May 19-20 at the Plug and Play Tech Center in Sunnyvale, Calif. Teams of developers, entrepreneurs and designers will collaborate for the development of creative solutions to critical challenges facing Nationwide's customers. The challenges will focus on:
Connected Businesses

Create a solution that integrates IoT and the corresponding data that can inform small or medium business owners on how to improve and create more efficient businesses.
Buying Your First Home

Create a product that will help millennials prepare for buying their first home.

A Community On Your Side®

Build a solution that brings Nationwide Members in the same community together during a Catastrophe.
Nationwide hopes that a grand prize of $10,000 and the opportunity to present winning ideas to Nationwide's executive team will help to bring out the best ideas from Silicon Valley entrepreneurs.