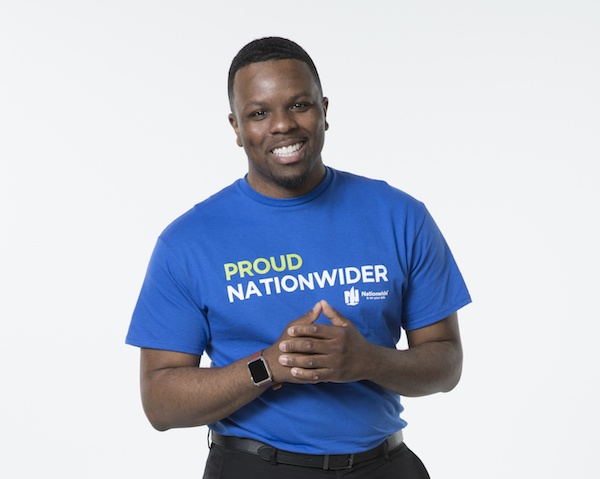 Selected as Nationwide's 2018 Volunteer of the Year, Skylar Mayberry-Mayes has made a big impact as a big brother through Central Iowa's Big Brothers Big Sisters program. Every week for the past six years, he has dedicated his time, energy and enthusiasm to mentor his little brother, Montrell.
"The mentors in my life helped me get where I am today and I want to be that same blessing in someone else's life and help them fulfill their dreams," said Skylar, a business operations support specialist in Nationwide's Des Moines, Iowa office.
Skylar and Montrell have become very close since starting their mentorship when Montrell was in fifth grade. Between playing sports together and going out to get food, the two have developed a great bond.
"Our relationship, it means a lot," said Skylar, "I think there are very few people in the community who know me and don't know Montrell."
Inspired by his own experience, Skylar began his journey as a school-based mentor. A year later, he shifted to a community-based mentor, which allowed for more flexibility in his mentoring strategy. Since then, Skylar was asked to join the organization's finance committee, serve on its board of directors and assist in chartering its Young Professional Advisory Board. Passionate about the cause, Skylar also regularly advocates the importance of strong mentorship and takes every opportunity to introduce and encourage others to join the program.
As for what the Volunteer of the Year Award means to him, Skylar is happy to have the opportunity to shed light on what mentorship really means to kids. He is grateful for Nationwide and its commitment in encouraging associates to do things they are good at and passionate about.
"Working for an organization that is so supportive and encouraging of my personal volunteerism has stimulated my ambition to continue doing the things that will make a difference in my community," Skylar said.