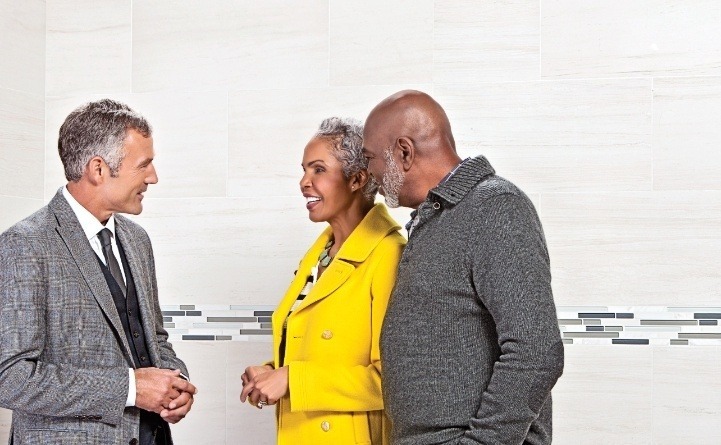 Let's face it, financial planning can be scary. Between the alarming headlines and the vast amount of information online, just getting started can seem intimidating. Would it surprise you to know some people are more afraid of financial planning than public speaking, unemployment or even death?
Last year, from March 26 – April 3, Harris Interactive conducted a survey on behalf of Nationwide Financial of more than 800 investors across the country to ask them about their thoughts on financial planning. The survey showed investors have some common fears when it comes to financial planning.
83 percent fear there will be another financial crisis
72 percent fear their health care costs will be unmanageable
71 percent fear they won't be able to finance their children's education
Based on the data, it seems investors have not yet recovered from the emotional toll that the financial crisis of 2008 created. But this fear is leading to more and more people being unprepared for the reality of retirement.
The survey also found that 26 percent of investors do not have a financial plan. Perhaps even scarier is that of those respondents, 38 percent said they have no intention of creating one. Many investors either distrust financial advisors (choosing to lump them in with "Wall Street") or feel they can receive financial advice and everything they need to know about investing from online sources for free.
The most frequently cited reasons investors gave for not working with a financial advisor were: they felt they did not need professional assistance (40 percent), they did not want to pay the fees associated with advisors (20 percent), they felt they did not have enough assets to work with an advisor (11 percent) and they were afraid to trust financial advice from a stranger (6 percent).
Investors working without the assistance of a trained financial professional are likely ignoring market averages, risk tolerance, diversification and other variables that advisors take into consideration when helping clients make decisions. Furthermore, investors working on their own do not have access to the wide spectrum of financial products that advisors can provide.
Due to their collaborative and detailed nature, financial plans are a good way to help investors reach their financial goals and weather market volatility. By taking the time to discuss your fears and concerns with your financial advisor, you can help overcome those obstacles by creating road maps to a financially secure retirement and placing potential strategies in proper context.
If you'd like any more information about our survey, please visit www.nationwide.com/fearoffinancialplanning
MFN-0143AO