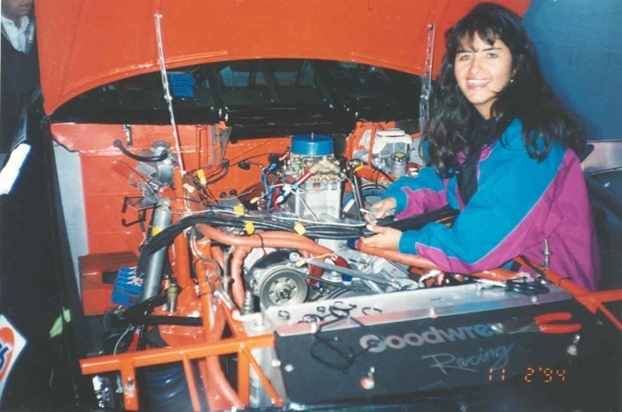 Nationwide, a long time sponsor of Latina Style and NASCAR, was able to bring together two great organizations for one tremendous outcome. Alba Colon, one of the most powerful women in sports and Chevrolet's top female engineer for NASCAR's Sprint Cup series, joined attendees at the Latina Style Business Series event in Atlanta, Georgia to talk to Latina entrepreneurs about her life, her career and her steadfast determination to succeed.
Nationwide's Chief Marketing Officer, Terrance Williams, recently sat down with Ms. Colon to learn more about her and the collection of her life experiences that led to a successful career with Chevy and NASCAR. Alba shared the importance of her parents' influence on her, the value of education they instilled in her and how she was able to translate those values to her passion for the motorsports industry. You can read more from that interview here.
Nationwide is proud to partner with Latina Style, NASCAR and Alba Colon to help bring this special event to Atlanta for a very talented audience of Latina entrepreneurs. To learn more about the Latina Style Business Series or register for future events, please visit the web page here. While at the event, attendees have the chance to learn more about the products and services that Nationwide offers to business owners to protect their businesses when it matters most.