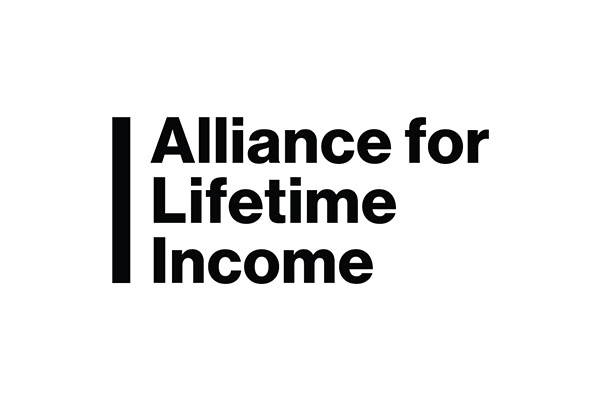 Americans are living longer than ever before and few have protected monthly income to fill the potential funding gap between what they will need in retirement and the income they will receive from savings, investments and Social Security. With pensions disappearing and Social Security estimated to replace only about 40 percent of the average person's income, millions of Americans are left in a vulnerable position of potentially outliving their hard-earned savings. Yet most retirement planning conversations and tools continue to focus primarily on accumulating savings, overlooking an important component that could address this looming retirement problem – protecting part of that money to ensure monthly income for life.
To begin changing the retirement planning conversation and help solve the problem of too many American households lacking protected retirement income, Nationwide and 23 other financial services organizations launched the Alliance for Lifetime Income. The Alliance's mission is to educate Americans about the importance of protected lifetime income solutions by building a platform of new online and offline content, tools, thought leadership, events, and new terminology designed to simplify this often complex topic in ways that empower Americans to take action.
"Our industry exists to help consumers achieve financial security," noted Eric Henderson, SVP of Nationwide Integrated Products & Solutions.  "I believe the Alliance can help educate on how annuities can create a monthly income stream and alleviate people's fears of outliving their income."
The Alliance's multi-faceted, multi-year educational program will raise awareness and empower consumers and financial advisors to discuss the need for including protected lifetime income from solutions such as annuities within a comprehensive retirement plan – income that is guaranteed monthly for life to help mitigate the impact of rising costs of living and healthcare, market volatility and longer lifespans.
To help encourage consumers, the Alliance is bringing together some the nation's leading financial services organizations within the retirement industry, third-party organizations and prominent experts to offer important resources, including an educational website (www.RetireYourRisk.org) for both consumers and financial advisors. Among other resources, the site will host a checklist for consumers to use to discuss protected monthly income with their financial advisors. The Alliance will also be focusing on new, simpler language that the retirement industry can use with consumers and financial advisors to break down the complexities and answer common questions about lifetime income solutions, including annuities.
"Because of today's extended longevity, retirement ends up being almost a third of our lives," Henderson added. "The ultimate goal is to empower people to take some of the risk in retirement off the table and be in a position to enjoy this time in a desired lifestyle, free from worry or anxiety about having enough retirement income."
URBO-17644AO