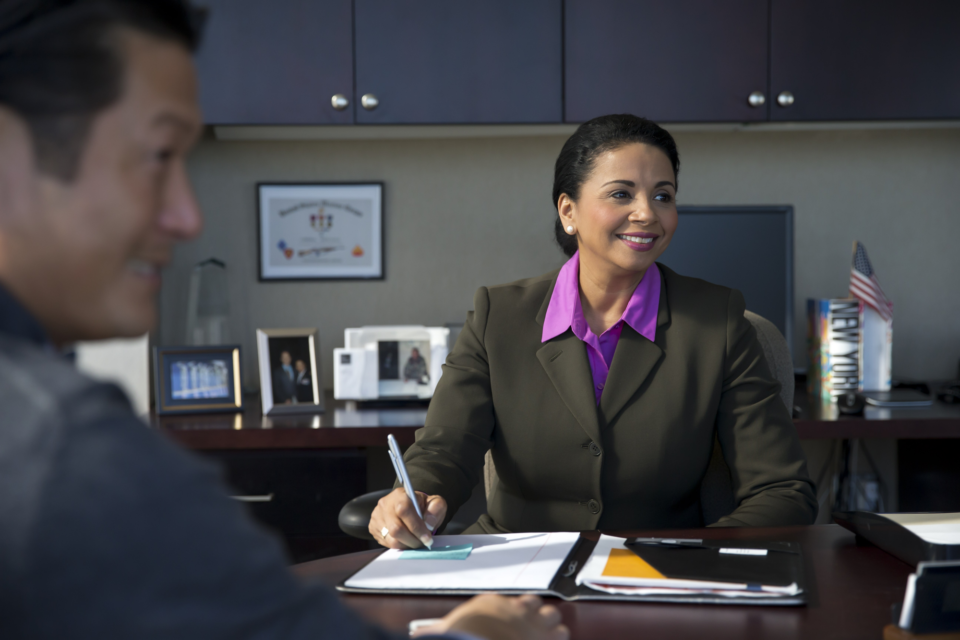 Nationwide, the No. 1 small-business insurer, is reaching out to Latina business owners through its long-standing partnership with Latina Style to share important news and information that is critical to the success of small business owners. Latina business owners are a fast-growing segment and represent nearly 600,000 businesses with close to $70 billion in sales and more than 500,000 employees.1
Nationwide's expertise in insurance and financial services provides business owners with a comprehensive suite of products that will allow them to protect their businesses. Nationwide is committed to supporting small businesses because they are the lifeblood of the U.S. economy and a crucial component of healthy communities. Small business owners can learn more about protecting their businesses and supporting their employees in three important ways:
Nationwide is committed to helping America prepare for and live in retirement.
Small businesses play an important role in helping workers prepare for retirement because of the large percentage of Americans they employ. Small business owners who do not offer retirement benefits can find a plan that's right for their business and employees. 401(k) plans are one of the most efficient ways to help workers save for retirement. Find out more about retirement planning here.
Cyber security liability insurance can help protect your customers and your business.
Your customers trust you with their personal information and have confidence you will keep it safe. Nationwide has partnered with Hartford Steam Boiler (HSB), a highly-rated specialty insurance company, to provide small and mid-sized businesses with unrivaled comprehensive data security coverages and services. Find information about products and services to protect your business from a cyber attack here.
Prepare for the unexpected with a business continuity plan.
Protecting your business, employees and customers during a time of crisis can make the difference between whether your business reopens its doors or not. Make sure your company has a business continuity plan. Find information about protecting your business during a disaster here.

Latina business owners and entrepreneurs are encouraged to attend the Latina Style Business Series event in Seattle, Wa., on May 26. To register, visit Latina Style by clicking here.
1 Latina Style http://bs.latinastyle.com/about-the-business-series/