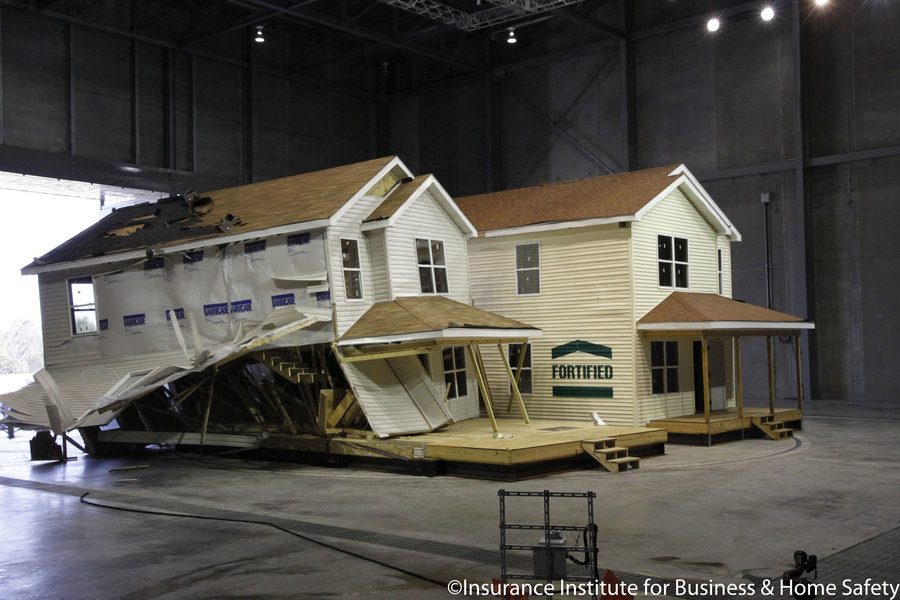 No house is completely safe from Mother Nature, but some homes are stronger than others.
That's why Nationwide is encouraging consumers, contractors and homebuilders to create stronger structures that can better withstand hurricanes and other natural disasters.
In a recent video featured on the Weather Channel, Nationwide Insurance President and COO Mark Pizzi said simple changes like using ring shank nails can strengthen the roof of a home two times as much as a normal nail. He also discussed the importance of building homes to FORTIFIED HomeTM program standards set by the Insurance Institute for Business & Home Safety (IBHS), especially in coastal cities.
"Recovering from a hurricane or other natural disaster takes an emotional and psychological toll on families, business owners and communities that often far outweigh the financial cost of a loss," said Pizzi, who is also the IBHS board chairman. "IBHS studies show that homes and businesses fortified by stronger building materials and construction practices are more likely to survive extreme weather events that otherwise would severely damage or destroy them."
Nationwide is already seeing the positive effects of IBHS standards on a small scale in Mississippi.
"We are proud that Nationwide is actively working to help break the historic cycle of destruction that families, businesses and communities have been stuck in for decades," said Julie Rochman, president and CEO of IBHS. "By encouraging a variety of meaningful financial incentives, we can effectively motivate property owners and builders to take steps that will make homes and businesses much more resilient — saving many lives and billions of dollars in disaster response and recovery expenditures."
Pizzi said that insurance companies must do their part to motivate consumers to fortify homes and businesses by providing incentives.
For example, members who purchase Nationwide's Better Roof Replacement® product will have their damaged roof replaced with one that is built to withstand high wind and damaging hail.
"Making homes and businesses stronger and more resilient benefits our members because post-storm recovery is more than just rebuilding," Pizzi said. "Insurance companies can offer discounts to consumers and business owners who fortify their structures. They can also offer insurance products that will help rebuild storm-damaged homes and businesses to FORTIFIED standards."