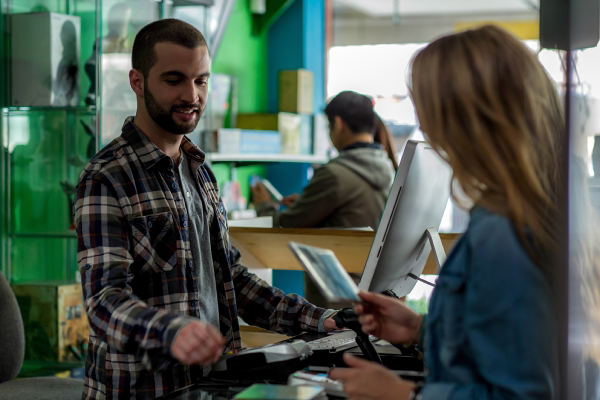 Nationwide's Small Business Indicator uncovers half of small-business owners experienced cyberattacks
 Most small-business owners (78 percent) still don't have a cyberattack response plan, even though more than half (54 percent) were victim to at least one type of the following attacks:
About 60 percent of those who did experience a cyberattack said it took longer than a month to recover. By contrast, of those who have not encountered a cyberattack, more than half (57 percent) think their company could recover within a month.
Those findings stem from Nationwide's second annual Small Business Indicator, a national survey conducted online by Harris Poll on behalf of Nationwide from June 10-23 among 502 U.S. small-business owners with fewer than 300 employees.
"Cyber criminals are getting more sophisticated and realizing that small businesses are easy targets," said Mark Berven, president of Nationwide Property & Casualty, the No. 1 total small-business insurer[1]. "That's why we wanted to raise awareness of this trend for both agents and their small-business clients during National Cyber Security Awareness Month."
According to the survey, 45 percent of small-business owners who do not have a cyberattack response plan in place said they don't feel their company will be affected by a cyberattack (compared to 40 percent last year).
At the same time, the majority (68 percent) are at least somewhat concerned about a potential cyberattack affecting their business.
To help small-business owners and their insurance agents create a cybersecurity plan, here are some helpful solutions.
For more information, visit Nationwide's cyber insurance quiz and product page. You can also access even more cybersecurity tips and resources at the following government sites:
Methodology
The Small Business Owner Study was conducted online from June 10-23, 2016. Respondents comprised 502 U.S. small-business owners of companies with less than 300 employees, and included 190 Millennials (ages 18-35), 152 Gen Xers (ages 36-50) and 106 Baby Boomers (ages 51-65). Results are weighted to be representative of small-business owners in the U.S. Research participants were drawn from the Harris Poll Online (HPOL) research panel and partner sample. Because the sample is based on those who were invited to participate in the HPOL panel, estimates of theoretical sampling error cannot be calculated. Percentages were rounded to the nearest whole percent. Differences in the sums of combined categories/answers are due to rounding.
[1] Conning, 2014; Conning Strategic Study: The Small Business Sector for Property-Casualty Insurance: Market Shift Coming.