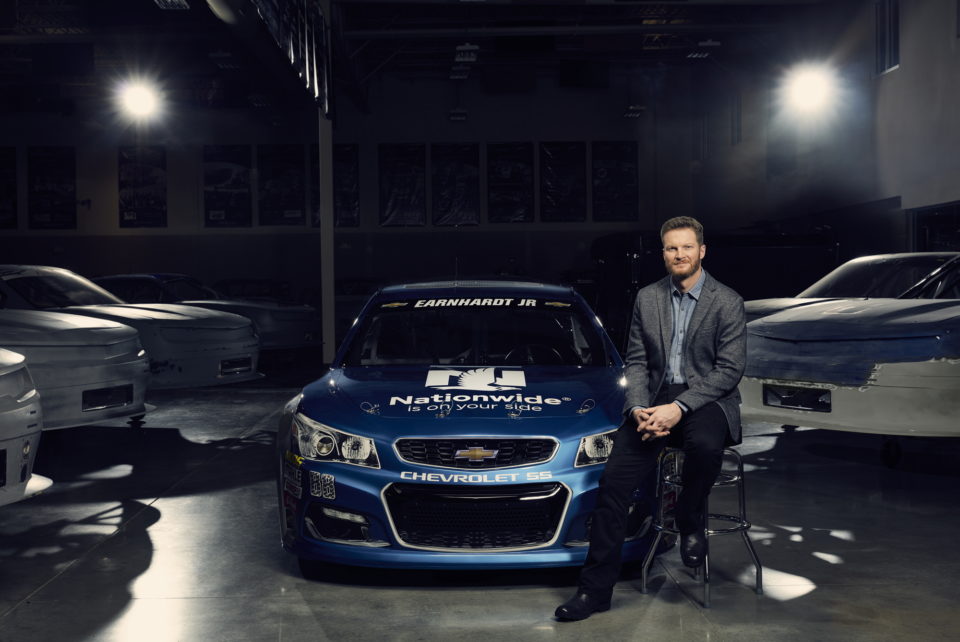 Owners can enter for a chance to have their business featured on Dale Jr.'s No. 88 Nationwide Chevy SS
COLUMBUS, Ohio – Small-business owners across the country are racing for a chance to have their brand featured on Dale Earnhardt Jr.'s No. 88 Nationwide Chevy SS.
Nationwide just launched a social media sweepstakes, which allows small-business owners to upload a photo through a microsite and then customize it with a provided image for their best "Water Cooler Dale" impression. The campaign runs now through June 30.
"There's more to me than just being a race car driver," Earnhardt said. "And there's more to Nationwide than car insurance. Nationwide has helped me both on and off the track with all aspects of my small business, home, pet and auto insurance."
One lucky business will be randomly selected to have their company name featured on the TV panel (rear bumper) of the No. 88 Nationwide Chevrolet SS for the NASCAR Sprint Cup Series race in New Hampshire this September.
The winner and a guest will also receive a VIP experience to the featured race in New Hampshire. That includes flights, a hotel, the opportunity to see their business name fly around the track — and even a personal meeting with Earnhardt.
This contest is part of Nationwide's many sides of Dale Jr. campaign, which highlights the fact that he is a small-business owner, animal whisperer to dog Gus, and also a NASCAR driver protected by multiple Nationwide products.
"At Nationwide we know there's a lot more to Dale Jr. than meets the eye," said Terrance Williams, chief marketing officer at Nationwide. "There's the racer we all know and love. But he's also a business owner, an animal lover, a soon-to-be husband, and more. For every real part of Dale Jr., particularly the sides of him that most people might not know, there's a Nationwide product or policy to protect it. Nationwide is proud to protect Dale Jr.'s many sides."
As the No. 1 total small-business insurer¹ in the country, Nationwide remains the carrier of choice for more than 500,000 small-business clients — including Earnhardt.
Nationwide is also the second largest domestic specialty commercial lines insurer² — and the No. 1 farm insurer³ and provider of pet health insurance as a voluntary benefit among U.S.-based businesses.
For more information and the official rules, visit the campaign page at www.watercoolerdalejr.com.
¹Conning, 2014; Conning Strategic Study: The Small Business Sector for Property-Casualty Insurance: Market Shift Coming.
²A.M. Best, 2014 DWP.
³A.M. Best, 2014 DWP.