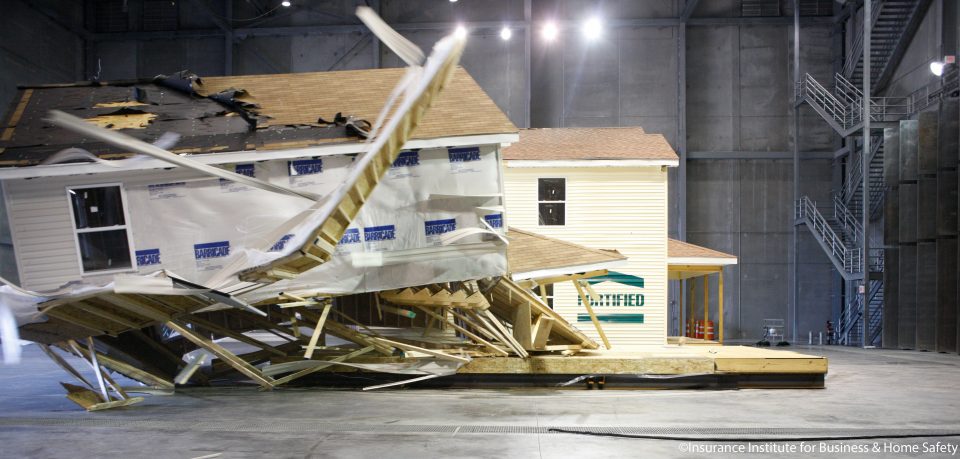 By Mark Pizzi, President, Nationwide Direct and Member Solutions; and Julie Rochman, President and Chief Executive Officer at the Institute for Business and Home Safety (IBHS)
Article first appeared in The Hill on August 28, 2015.
Ten years ago on Aug. 29, Hurricane Katrina struck with devastating force. It had a tremendous human loss and caused $108 billion in property damage – taking an incalculable social toll. In its aftermath, we have learned valuable lessons about how to better withstand the destruction wrought by severe storms and hurricanes.
One critical lesson is the need to make our homes, businesses and communities more resilient. Communities prone to natural disasters can benefit immensely from having stronger, safer buildings when future storms strike. Higher standards and better construction enable homeowners to repair instead of rebuild, businesses to return to operations quicker, and the need for fewer federal dollars for clean-up and reconstruction.
Still, a decade after Katrina, some states remain more prepared than others. Alabama, Louisiana, Maryland, Massachusetts, Mississippi, New Jersey, North Carolina, Rhode Island, South Carolina and Virginia all have taken significant steps to make their communities more resilient. Many of them stand out because they keep pace with new building science research and update their building codes based on the model standards provided by the International Code Council.
Mississippi and Alabama have been leaders in helping homeowners make their homes more disaster-resistant. The Coastal Retrofit Mississippi (CRM) project is a good example of strengthening homes against wind damage. Mississippi provided 90 percent of the funding (through a Federal Emergency Management Agency grant) for retrofitting homes, while homeowners paid the rest.
In addition, after years of debate, Mississippi enacted a landmark statewide building code law last year. Mississippi also became the first state to offer mitigation credits on homeowners' insurance to property owners ravaged by Hurricane Katrina. The hope is that more homeowners, business owners and insurance companies follow suit.
Alabama continues to be a leader in property loss mitigation efforts through legislative, regulatory and consumer fronts. State leaders enacted legislation this year creating new programs for both homeowners and business owners to retrofit their buildings to make them more resilient to severe weather events.
We must make more progress adopting real-world solutions to break the cycle of destruction from natural disasters. Through FORTIFIED – the Insurance Institute for Business & Home Safety's (IBHS) national, third-party verification program using a unique incremental approach toward making new and existing homes and businesses more hurricane-resistant – we can protect lives and reduce the likelihood of catastrophic property damage from major storms.  There's more to be done to realize FORTIFIED's potential fully:
Encourage states and local governments to adopt and enforce IBHS FORTIFIED construction standards that strengthen new and existing homes.
Create incentives such as building permit rebates, state-level tax incentives and state and federal grant funds to offset retrofitting or building costs for homes built using IBHS FORTIFIED construction standards. These incentives could encourage homeowners to rebuild and businesses to return to disaster areas.
Urge insurers to work with state Insurance Departments to create incentives encouraging homeowners and small business owners to build or retrofit to higher construction standards.
Put statewide programs into effect for licensing and training contractors and builders.
Enact statewide licensing and continuing education requirements for roofing contractors, recognizing that a roof is a building's most important system and also the most vulnerable to severe weather.
Encourage homeowner and builder education programs on home improvements needed to meet FORTIFIED standards and the benefits of insurance.
These actions will help create resilient communities for the future, and also should help improve insurance environments. Consider the Bolivar Peninsula in Texas. Ten of 13 homes built to FORTIFIED construction standards survived crippling Hurricane Ike there in 2008. The three properties that didn't survive were knocked down by other homes destroyed by the storm.
We can't wait for the next Hurricane Katrina. We must adopt common sense and effective measures now. Insurers have been partnering with policymakers and regulators to shine a bright light on this critical issue. Achieving this goal, though, will be possible only if builders, insurers, regulators and residents use best practices to make homes and small businesses stronger, safer and more likely to withstand damage from severe weather.