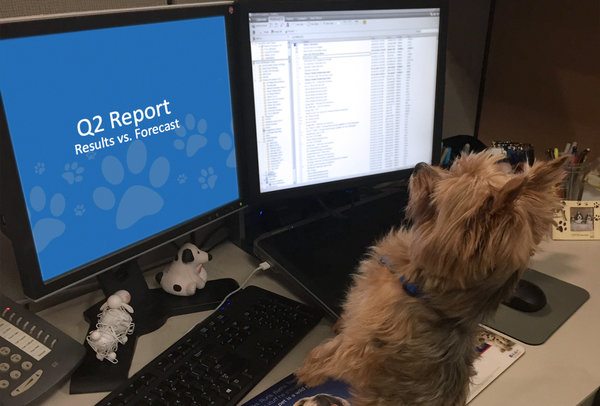 Election 2017 is upon us as millions of U.S. employees will select their 2018 workplace benefits during the fall open enrollment period. While human health insurance continues to be a hot-button issue, pet health insurance, on the other hand, is quickly becoming one of the most requested voluntary benefits as its popularity continues to skyrocket among U.S. employers looking to attract and retain pet-owning employees. Today, more than 5,500 companies and organizations have added Nationwide® pet insurance to their voluntary benefits portfolio, inclusive of small businesses and companies as large as 100,000+ associates. Industries that offer pet-friendly perks run the gamut, ranging from technology, finance, healthcare, retail, hospitality, professional sports and many others.
"According to the American Pet Products Association, pet owners spent nearly $16 billion on veterinary care in 2016," said Scott Liles, vice president and chief pet insurance officer for Nationwide. "Since 68 percent of Americans own at least one pet, more than two-thirds of employees may be shouldering sizable pet care costs. Pet insurance can help employees offset these veterinary expenses."
To meet the growing demand and to simplify and enhance pet insurance coverage for employees, Nationwide introduced My Pet ProtectionSM earlier this year. With this benefit, employees are able to visit any licensed veterinarian in the world and receive 90 percent reimbursement on eligible veterinary expenses. With one set price for employees regardless of the pet's age, My Pet Protection covers accidents, illnesses and preventive care (such as vaccinations, flea and tick medication and annual wellness exams).
Not sure if your company offers pet insurance? Ask your HR department or search for your company at www.petsnationwide.com.