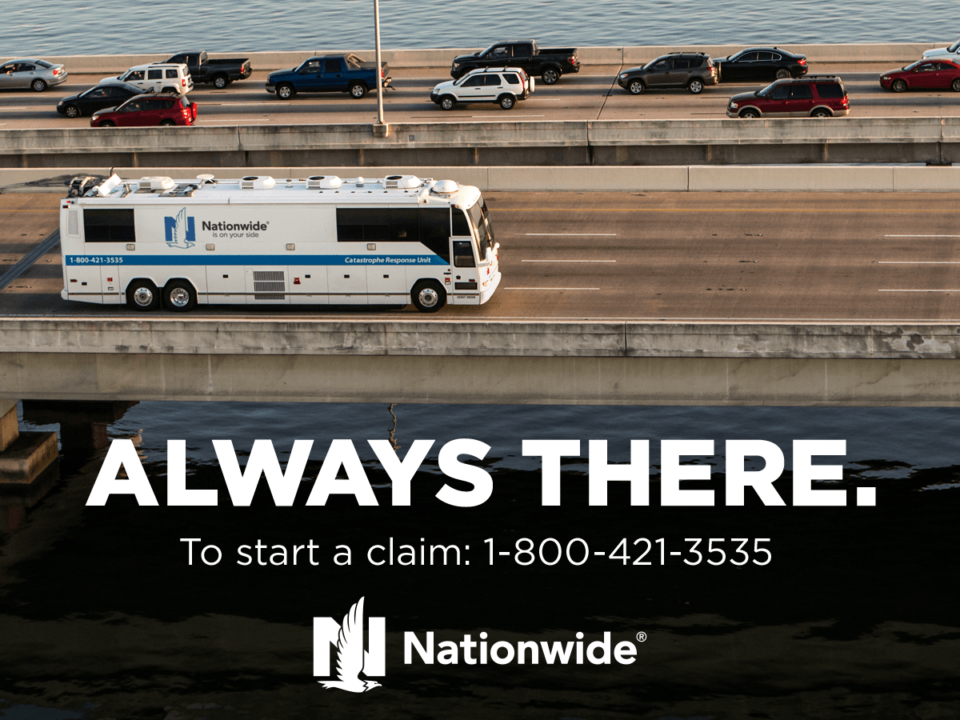 Columbus, Ohio –
Nationwide has associates in Dallas and San Antonio and a Nationwide Catastrophe Response Unit in Dallas prepared to deploy to impacted areas to assist our members as soon these areas are legally accessible and it is safe to do so.
Additionally, Nationwide has provided members who live in potentially affected areas with the 24-hour claims hotline number prior to Harvey making landfall. Members with storm damage should contact their local agent, call the Nationwide claims hotline at 1-800-421-3535 or visit the Claims Center on Nationwide.com.
This is an evolving weather emergency, so it is too early to predict an accurate claim-volume figure.