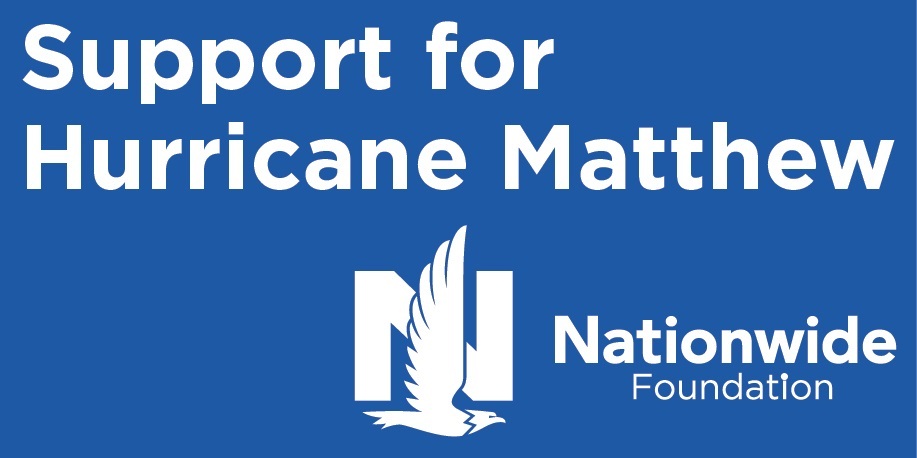 The Nationwide Foundation announced a $100,000 donation to the American Red Cross Annual Disaster Giving Program to aid victims of Matthew. Nationwide has also deployed Catastrophe Response teams to locations most heavily impacted by the storm.
"Our heart goes out to the affected residents as they work to rebuild their lives after this disaster," said Martha Frye, Senior Regional Vice President for Nationwide's Southeastern Region. "We're also working hard to support thousands of members of Nationwide following Matthew."
The American Red Cross Annual Disaster Giving Program will help address storm victims' immediate needs by providing food, shelter, emotional support, clean-up kits and other forms of assistance that will help them rebuild their lives. People interested in donating to the Red Cross may donate online at www.redcross.org, or call 1-800 RED CROSS (1-800-733-2767).
Nationwide claims representatives and humanitarian relief teams are deployed throughout the region to provide aid and claim support to Matthew victims. The teams have much needed water, food, paper products, cleaning supplies and other goods. You can find Nationwide Catastrophe Response Units in some of the most devastated areas throughout the region.
Policyholders with storm damage should call the Nationwide claims hotline at 1-800-421-3535, visit nationwide.com or contact their local agent.