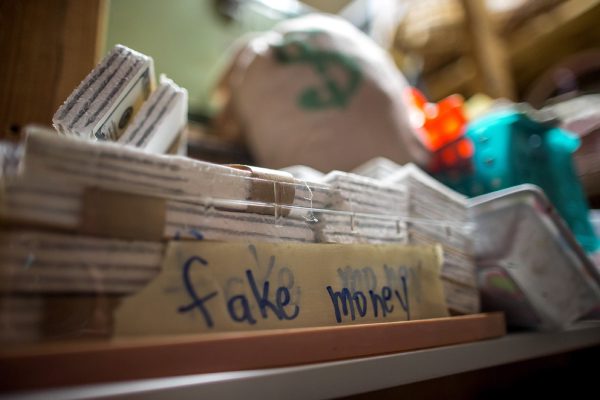 Fraud can take many shapes and forms, according to the Association of Certified Fraud Examiners. It can include insurance fraud, corporate fraud, consumer fraud, tax fraud, identity theft and other issues.
It's a timely topic, as roughly 20 percent of business owners recently reported that they are concerned about both internal and external fraud, according to Nationwide's third annual survey of 1,069 business owners. In fact, fraud ranks right up there with cyberattacks (28 percent), the Affordable Care Act (29 percent) and the tax code (33 percent) when it comes to issues that impact an owner's ability to protect and secure their business.
The Association of Certified Fraud Examiners calculated in 2016 that the median loss from a single case of fraud cost business owners $150,000, but more than 23 percent of occupational fraud cases resulted in a loss of more than $1 million. The cost of loss associated with fraud can be especially devastating to small-business owners, who may not have the resources to detect or deter it.
"Fraud, often categorized as a white-collar offense, can be one of the most expensive crimes in America," said Lynne Brady, Nationwide's vice president of External Fraud. "That's why Nationwide invests in state-of-the-art, anti-fraud technologies, training and solutions that help business owners protect their companies. Our goal is to help owners by giving them the ability to detect and deter fraud perpetrated against them and their customers."
Detecting fraud
Since 2010, Nationwide has processed thousands of external fraud referral cases each year. Many of those cases stem from medical provider fraud, such as false coding of injuries or billing for services that weren't actually rendered.
Last year alone, Nationwide was able to detect millions of dollars' worth of potentially fraudulent claims using preventative technologies and predictive analytics.
Deterring fraud
Nationwide helps business owners fight fraud by providing comprehensive loss control training programs that teach them how to uncover potentially fraudulently reported cases of food contamination, employee accidents and other false claims.
This year, the company also released a new anti-fraud solution for business owners called Fraudulent Impersonation coverage. The crime insurance product helps protect small- and mid-sized businesses against loss from one of the latest schemes in which impostors manipulate employees into sending them corporate money or goods under false pretenses.
Learn more
Nationwide has several sites that offer tips to protect both businesses and individuals from different types of fraudulent activity:
Learn more at Nationwide's Business Solutions Center. You can also watch these videos and access practical tips during International Fraud Awareness Week.
Credit card fraud: A real life example
Karyn Roeling thought it was odd when she got a gift in the mail from a major credit card company.
After all, she didn't have an account with them. Roeling decided to check her credit report and discovered that somebody had impersonated her identity and opened several additional accounts across the country — including one that racked up $5,000 in phone bills.
"I immediately reported this as fraud," Roeling said. "It was a very painful and time-consuming process. Now I know what it feels like to have your identity compromised."
While Roeling experienced fraud on a personal level, she is also a professional business owner who runs an independent insurance agency. Roeling now gives regular talks to fellow business owners across the country about the importance of protecting themselves from fraud and other security-related issues.