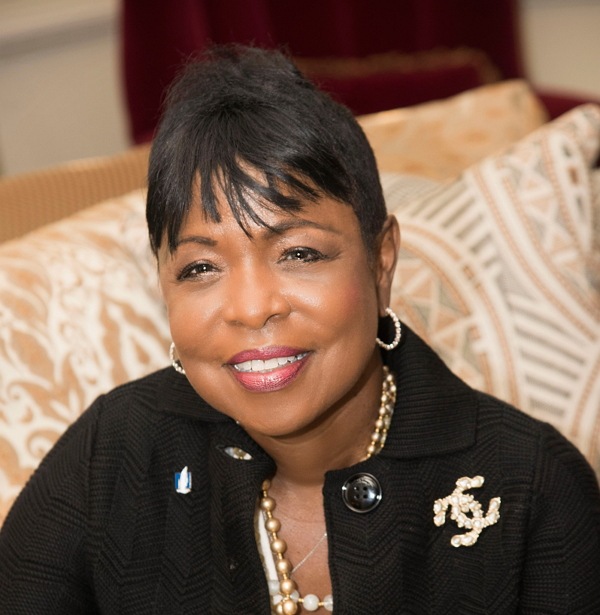 As published in Columbus Business First
April 4 marked National Equal Pay Day, a time for us to reflect on the journey to pay equality and consider the opportunities ahead.
While there has been progress, we have work to do to ensure everyone, regardless of gender, receives equal pay for equal work.
I am imagining a day when we will no longer speak of the opportunities before us, but celebrate pay equality victory and realize the positive impact it has on individuals, families, communities and businesses. That day awaits, and it starts with each of us.
The journey to pay equality began 54 years ago, when the Equal Pay Act was signed into law. Since then, progress has been made. Yet despite our best efforts and the commitment of many, we still face this:
Nationally, women still earn 81 cents on the dollar compared to men, and in Central Ohio the ratio is slightly lower.
Ohio women are paid 78 cents on the dollar, 3 cents below the national average and amounting to an annual wage gap of more than $10,000. This gap can be even larger for women of color.
The impact of this wage gap is felt more significantly by families where the mother is the head of household.
One in four women in Central Ohio aren't economically secure.
While women, businesses and the economy suffer because of this gap, the effects on their families are magnified. Having lived and worked in Columbus for many years and knowing the commitment of this city to excellence, I believe we can address the gap for Columbus and our country.
Why is pay equality important? Because it's the right thing to do for individual and business success. Everyone should be paid fairly for their contributions.
In addition, pay equality fuels our economy, helps to attract workforce talent and reduces attrition (an underpaid employee is 22 percent more likely to leave their employer). Talent is critical to business success, and pay equality improves engagement, creates a community where people can thrive and allows us to live up to the standard that is uniquely the American promise.
So what can we do?
It begins by increasing awareness in our businesses and our areas of responsibility. I believe the wage gap is driven more by a lack of awareness and analysis than intent.
And so first, businesses should take action by performing salary audits to monitor and address gender differences. I am proud that at Nationwide and other Columbus-area companies this work is being done.
I'm also proud to be involved with the Columbus Women's Commission, led by Shannon Ginther and some amazing community leaders. Our focus is to educate and increase awareness of the opportunities facing Central Ohio women on many fronts, including housing and safety, health and nutrition, work-force development and pay equity.
Here are a few examples of the practices Nationwide endorses that include:
It conducts pay studies.
It looks at potential pockets of inequity; an analysis of performance ratings and merit increases.
It conducts regular analyses of exit survey data in search of any issues arising around pay.
The company annually evaluates all of its jobs to ensure market competitiveness and its pay practices ensure all associates are reviewed against the market for their roles.
It provides transparency and oversight around the market and bands for jobs within the organization.
It has a culture in which values of inclusion and respect drive decision making.
A review of pay equity within each business is the starting point. There are many organizations and businesses in Columbus – Women's Fund, Weld, Women's Commission, Cardinal Health, PNC, L Brands, Chase and others – that are available to share best practices. Each of us can ensure that pay equality exists within our businesses, and in so doing we positively impact each individual and we ensure Columbus is on par with the national average – most importantly, we do the work necessary to close the equal pay gap permanently.
While the pay gap has been narrowing over the decades, this week was a call to accelerate the commitment by leaders and individuals everywhere. An awareness of the gap and a tone at the top to accelerate progress will make future Equal Pay Days a victory celebration.
I am imagining a day when there is no need for a National Equal Pay Day – Columbus can make that happen.