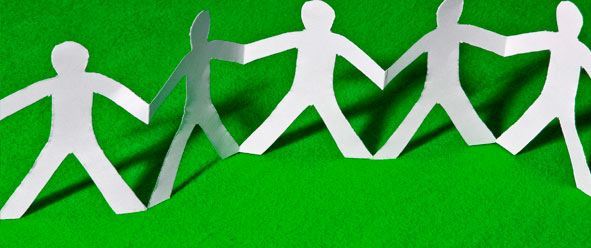 When tornadoes struck across the country, people pulled together.
In April, more than 650 tornadoes ripped through the country, affecting hundreds of thousands of people. Nationwide was there to help.
"It's terrible to see people come up to you with tears in their eyes, saying they lost everything. You give them a hug and tell them that you are here to help them," said Nationwide agent Richard Angel, who grew up and still works in Sanford, N.C. "It really brings to life what our job is all about."
Angel witnessed the destruction, as it affected his own family. His brother's home was damaged, and his 85-year-old aunt, Frances Angel, lost her roof to a tornado just moments after she fled her home.
So it was no surprise that Angel was among the more than 300 Nationwide associates and agents who toured the destruction in North Carolina, reaching out to customers and communities devastated by the line of damaging tornadoes.
Now in his 15th year as an agent, Angel said, "When things like this happen, we can see that the real value lies in people's lives. As agents at Nationwide, we can replace the 'things' they lost—but what's important is that they are okay. That is so important to get across to people."
Claims Settlements. And Hugs.
While Angel evaluated the storm damage, district sales manager Jackie Johnson and field sales acquisition consultant Robert Tobey worked at a Nationwide humanitarian aid station and mobile claims unit in Sanford, one of the hardest-hit areas.
"Some people wanted a hug. People came in because they wanted to volunteer, wanted to report a claim, wanted to talk about what is happening," Johnson said.
"Many people just stopped by to find out what we were up to and to thank us for being there," Tobey added. "Lots of people have been very gracious in their thanks and their appreciation for what we're doing."
Are You Covered? To make sure you're protected from damaging weather that may hit your area, schedule an On Your Side® review with your agent.