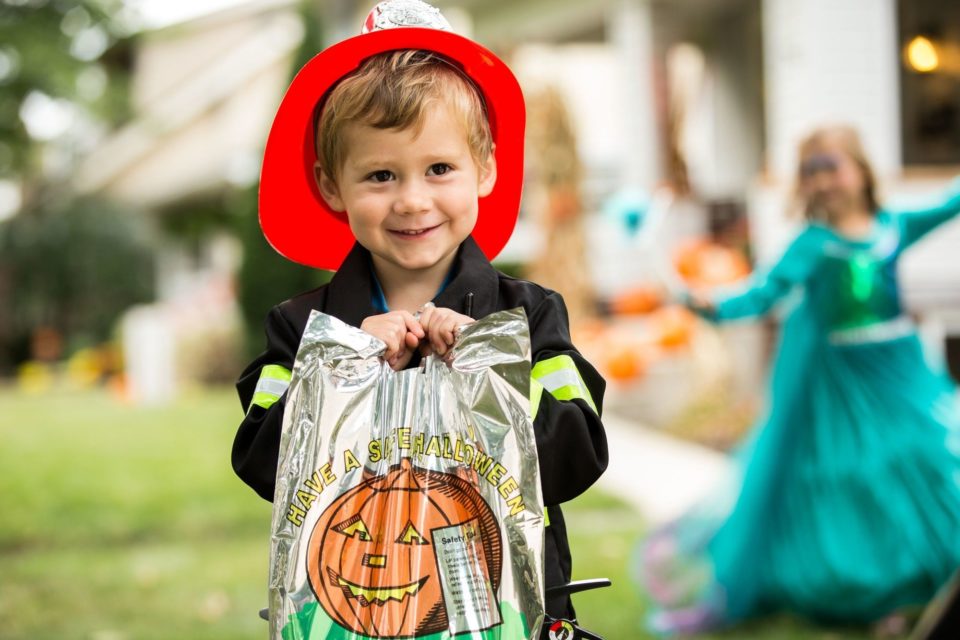 Nationwide and the International Association of Fire Fighters (IAFF) launched a new partnership through Nationwide's Make Safe Happen® program over the Halloween holiday. The two organizations teamed up to make Halloween safer by providing communities across the United States with free reflective trick-or-treat bags. The partnership distributed 38,000 bags to families, along with important safety tips.
Through Make Safe Happen, Nationwide is raising awareness and providing tools and resources to help reduce the leading cause of death of children in the United States: accidental injuries.
Halloween is a highly anticipated night for children, but also one of the most dangerous. According to Safe Kids Worldwide, on average, twice as many child pedestrians are killed while walking on Halloween compared to any other day of the year, and more than 70 percent of accidents occur away from an intersection or crosswalk.
"Halloween is one of the busiest days of the year for fire fighters," says IAFF General President Harold Schaitberger. "Together, the IAFF and Nationwide can help save children's lives by educating the public on basic precautions to follow to make sure they have nothing other than a fun-filled Halloween."
The IAFF joined Nationwide's Make Safe Happen Advisory Council in March of 2015. The Council convenes safety experts to help guide the program's focus. As part of the Advisory Council, the IAFF plays an active role in developing programs such as the Halloween safety campaign to help prevent injuries and save lives.
"We're excited to partner with the IAFF on this important initiative," says Rich Foster, Vice President of Brand Strategy at Nationwide. "Working with first responders who dedicate their lives and careers to protect families and children aligns with the mission of Make Safe Happen."
Bringing this important message to life in their own communities helped IAFF members – professional fire fighters and paramedics in the United States and Canada – keep trick-or-treaters safe this Halloween.
Since 2003, Nationwide has been a partner to the IAFF, proudly supporting more than 70,000 first-responders and their families in saving for their well-deserved retirement.
Reflective trick-or-treat bags were distributed in: Surprise, AZ, Phoenix, AZ, Chandler, AZ, Glendale, AZ, Denver, CO, Thornton, CO, Centennial, CO, Wheat Ridge, CO, Glen Ellyn, IL, Manchester, MD, Southfield, MI, Flint, MI, Columbus, OH, Lewis Center, OH, Lorain, OH, North Charleston, SC, Houston, TX, San Antonio, TX, and Layton, UT.
For more information on Make Safe Happen, visit makesafehappen.com.