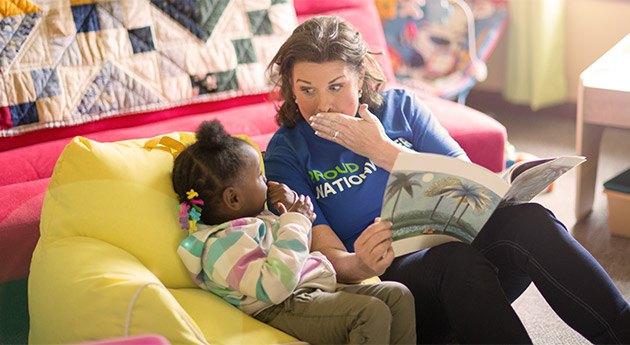 At Nationwide, we create lasting change in our communities with a focused approach combining philanthropy, volunteerism and workplace giving. But what really sets us apart from other companies is the dedication of our associates and the deep relationships with our national partners that make a real impact across the country.

Grants committed by the Nationwide Foundation since 2014 for the creation and operation of the Nationwide Foundation Pediatric Innovation Fund
For more than 60 years, Nationwide and the Nationwide Foundation have been working with Nationwide Children's Hospital to help ensure every child has access to quality medical care.



Pledged to the United Way by our associates, partners and retirees in 2016
We're proud to say that our associates have been giving to United Way since our first workplace campaign in 1951. Today, almost 70% of our associates contribute to benefit local United Ways across the country.



Contributed by the Nationwide Foundation to American Red Cross disaster relief since 2000
For more than 70 years, Nationwide and the American Red Cross have partnered together to help communities across the country through blood donation and disaster relief. Nationwide associates give around 14,000 pints of blood annually, benefiting approximately 42,000 lives.



Meals raised by Nationwide associates in 2016 for Feeding America member food banks1
The Nationwide Foundation supports Feeding America, its National Produce Program and 22 of its member food banks across the nation, granting more than $10.9 million since 2000.
Read more in the 2016 Nationwide annual report
NRW-4844AO
1 Number of meals calculated by Nationwide is based on annual cash and food donations made in 2016 to Feeding America member food banks using their local meal conversion rate.