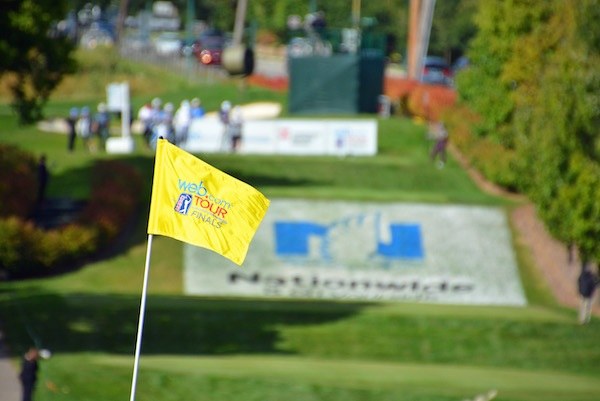 Next week, some of the best golfers in the world will descend upon the Ohio State University Scarlet Golf Course with dreams of securing a spot on the PGA TOUR next year.
For the 12th straight year, central Ohio will play host to the Nationwide Children's Hospital Championship (NCHC). Once again, the NCHC will be the first of the four Web.com Tour's Finals events, ensuring that the 2018 NCHC will be treated to the best field of the year on the Web.com Tour. Fans who come out to watch will get to see the future stars of the PGA TOUR play in Columbus. Past players at NCHC include some of the best players in the world: Jason Day, Jordan Spieth, Justin Thomas, Rickie Fowler and Dustin Johnson.
Just as important as the level of play that fans will see at this year's tournament is the philanthropic endeavor that the tournament's proceeds support – Nationwide Children's Hospital.
"Since its inception 11 years ago, this tournament has raised nearly $9.4 million for the hospital, including $2 million in 2017, the largest single-season charitable donation raised for the hospital in tournament history," said Mike Boyd, Nationwide's senior-vice president of Marketing Services and President of the Champions of the Community, the tournament's host organization. "This level of charitable donations is made possible because of the generosity of the tournament's three corporate sponsors: American Electric Power, Worthington Industries and Nationwide, as well as businesses both here in Columbus and across the country."
Things to do when attending tournament
The Nationwide Children's Hospital Championship is a fun community event with lots of things to do and see for all age groups:
General Admission and parking are free.
Fans are encouraged to join us on the first tee on the first day of competition to witness the First Shot to Fight Cancer ceremony, where we honor this year's tournament patient champion, Zander Craig, for his brave fight against the disease. Zander will join us again after competition concludes on the final day of the event for the Last Putt to End Cancer ceremony.
Fans can head to Pub 13 on hole 13 where there are games for kids of all ages to play and drink specials for the adults every time a player makes a birdie.
Once again, there will be a free concert on Saturday, Aug. 25, featuring Columbus' own The Reaganomics that will include food trucks and adult beverages available for purchase.
There's also free Graeter's Ice Cream (compliments of Nationwide) on Saturday and a free pancake breakfast on Sunday.
Fans can compete in a putting challenge for charity during the week and get autographs from the players.
The first round is Thursday, Aug. 23, at the Ohio State University Scarlet Course with play concluding on Sunday, Aug. 26. For more information about this year's tournament, visit www.ncc-golf.com.