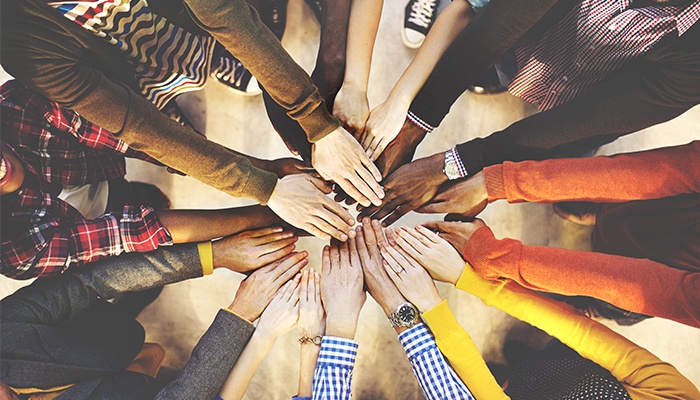 Nationwide is on a multi-year journey. In essence, we're moving from a "house of brands" to a "branded house." This change better positions us to leverage one of our most powerful assets —"Nationwide is on your side" — to highlight all the ways we're able to help people protect what matters most and secure a strong financial future.
This type of transformation isn't an easy feat for a Fortune 100 company with more than 34,000 associates, tens of thousands of distribution partners, a multitude of members, and a diverse portfolio of distinct product lines and solutions.
The change to "One Nationwide" affects internal and external systems, organizational structure, branding across the country, and even how we think about the many solutions we offer. Because systemic changes take a lot of time and effort, we're still in the throes of this project. And our marketing organization has been at the tip of the spear in bringing it all to life.
To make the transition successful has required my entire team to think differently about how we work together.
As a result, we're in the midst of a major culture shift within Nationwide marketing. Moving to one brand means breaking down workplace silos, compelling us to partner and share in ways we didn't before.
As we go about the process of understanding what we're trying to accomplish as a marketing organization, it's critically important to understand how we're approaching our desired goal.
So we created a framework called A.C.T. – the foundational elements of how we'll operate as a marketing organization. While some of this may seem intuitive, I operate under the principle of clearly stating the expected outcome. Here's how it works:
Alignment to the business: As we approach a project, are the actions we're taking clearly aligned to the goals of the business? Do we have buy-in from our internal business partners? Marketers need to clearly understand the desired business outcomes.
Collaboration: This critically important step applies within and among various teams inside and outside of marketing to ensure we're getting to the best possible solution. The collective efforts of many bring about the greatest results.
Transparency: We need to be sure that our actions and efforts are shared in an open and clear manner so others understand what, why, and how marketing efforts contribute to success of the organization.
This framework is the standard to which we're all held accountable. I actually measure the efforts of my leadership team as it relates to A.C.T.
A.C.T. has become the norm in terms of how we think, operate and function. It helps us activate the common mission and vision that is driving our journey to "one company."
We've already begun to experience the benefits of operating under one brand. The future is bright, in part because our marketing team is embracing a culture shift that allows us to deliver the very best for our members and partners.