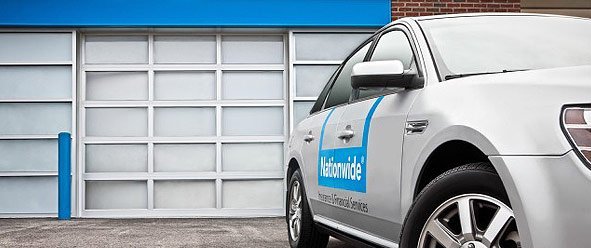 Business practices and corporate engagement are recognized by a variety of organizations.
Over the last year, the culture at Nationwide has been recognized and rewarded by a variety of organizations across the country. Here are a few of them.
Denver
The Denver Business Journal selected Nationwide's Allied office as one of the city's "Best Places to Work" for 2011.
"We focus on, and are committed to, associate engagement," says Shannon Stamps, a business information specialist in Allied's Rocky Mountain Region. "It's very important here, and our core values are the foundation for all we do."
"I've found that there's a reoccurring theme of respect and integrity that carries throughout the entire organization, from the way it treats customers to the encouragement it gives to associates to take part in programs that benefit the community," says associate Mary Kuhn, who's worked at the company for 27 years. "I'm very proud to work here."
North Carolina
The Triangle Business Journal named Nationwide one of the top 10 "Best Places to Work in the Triangle" among large companies—and the 2011 "Healthiest Employer."
"We're especially proud of [the Best Places to Work] award because a part of the application process was surveying our associates, and their results show that they feel this is a great place to work," says Denise Fenwick, human resources director
The "Healthiest Employer" award recognized Nationwide's commitment to making wellness a priority through proactively offering programs that support good health.
Metro Magazine gave Nationwide the "Bravo Standing Ovation" as the number one insurance company to do business with as rated by the magazine's readers.
And Carolina Parent magazine recognized Nationwide as one of the top 50 "Family Friendly Companies" in North Carolina that support working parents by providing benefits, programs, resources and a culture that help employees take care of their families. This is the third year Nationwide made the list of top companies.