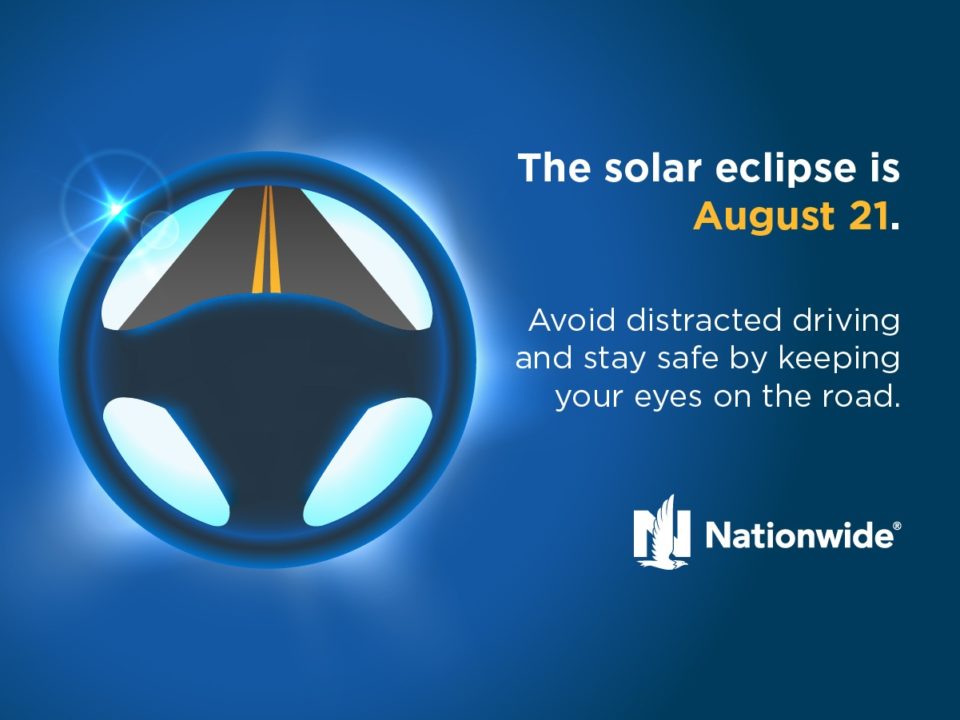 Aug. 21 marks the first time in 39 years that the country will experience a total solar eclipse. The last recorded total solar eclipse occurred in March 1978 making this year's event a unique experience that will draw millions of viewers from across the country.
While the eclipse creates excitement, and many people will spend a portion of their day watching it, Nationwide encourages drivers to be safe if they plan to watch it.
Don't try to watch the eclipse while operating a moving vehicle. Pull over. Find a safe place to park your vehicle and enjoy the eclipse without creating traffic problems or causing dangerous driving conditions for other drivers on the road.
Drivers who are interested to learn more about how to be safer drivers and earn potential discounts on insurance can visit www.nationwide.com/smartride.