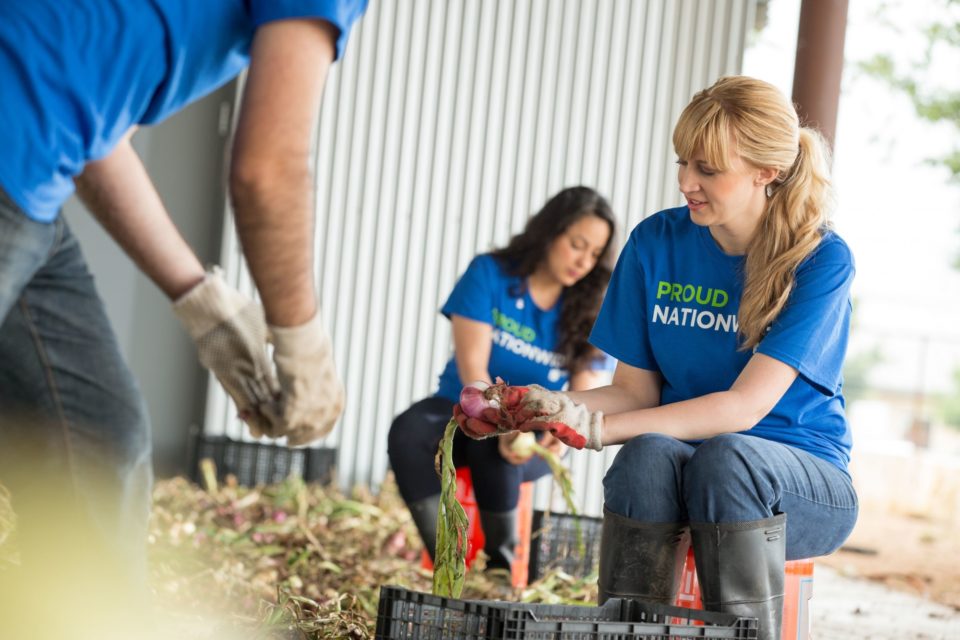 The Nationwide Foundation and Feeding America have a longtime partnership that serves to provide meals to families in need. As part of its continued relationship, the Nationwide Foundation and Feeding America have partnered to bring fresh fruits and vegetables to more families through the farm fresh produce program. Working with farmers is how Nationwide started in 1926, and the company's deep relationships with farmers across the country allows it to serve as a leader in providing healthy options to more families.
This year's $1.4 million gift from the Nationwide Foundation to Feeding America provides grants to 21 food banks within Feeding America's national food bank network. Along with the Nationwide Foundation's financial contributions, Nationwide associates volunteer their time serving meals, packing food items for distribution and helping families in an effort to address the food insecurity in their neighborhoods.
"We are a company that has a long history of deep relationships with farmers across the country—it's why our company was founded. We understand the importance of providing access to fresh, healthy food options," Chad Jester, president of the Nationwide Foundation. "That's why we are proud to partner with Feeding America as they lead the nation's efforts to solve hunger and work together on such an important initiative like the fresh produce initiative."
Feeding America is the nation's leading domestic hunger-relief organization, and the Nationwide Foundation's annual gift helps ensure safe and efficient produce delivery to food banks across the country.
"We are very pleased to have a longstanding partner like Nationwide working with us to help solve hunger across the country," said Matt Knott, president of Feeding America. "Nationwide recognizes the importance of making fresh produce available to the millions of people struggling to put food on the table in homes across America."
"As a company, we are committed to addressing the most critical needs in the communities where we live and work. Often those needs are the most basic ones, like ensuring that everyone in the community has enough food to live a healthy, productive life," said Jester.