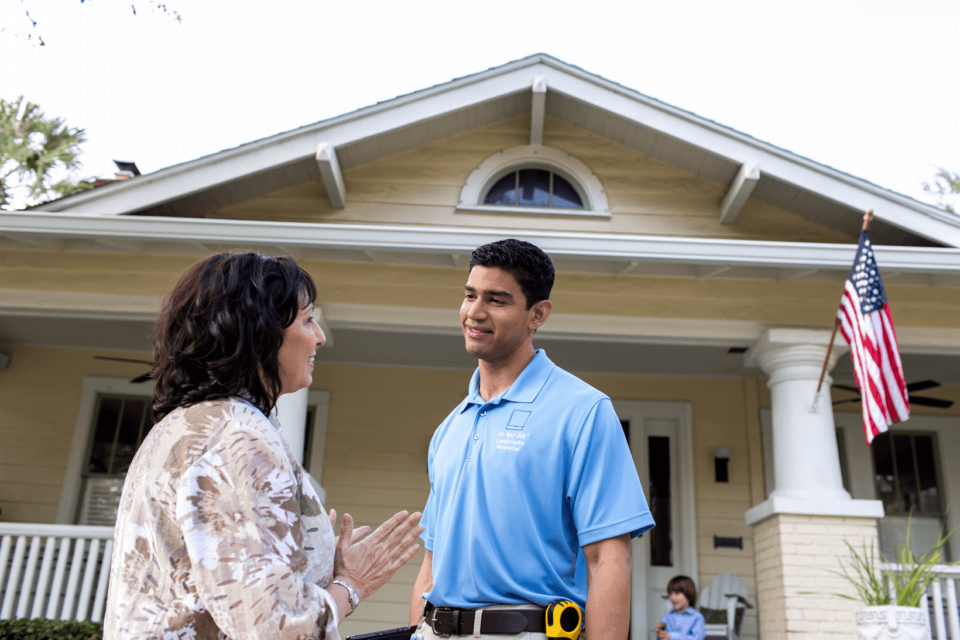 Agents and associates roll up their sleeves to help communities affected by flooding
Disaster struck Tennessee earlier this year, when heavy rain and flash flooding caused Nashville's Cumberland River to rise 13 feet above flood stage, killing more than 30 people and causing more than $1 billion in damage. As the scope of the disaster became apparent, calls poured in from Nationwide associates and agents volunteering to help their community.
"The Tuesday after it happened, I had a discussion with Brad Liggett, our regional vice president," says Paul Robinson, staff operations director. "We went to the Nationwide Foundation and we were able to give a $100,000 check to the Red Cross that same week."
Lending a Hand
As individuals asked for more direct ways to give support, Robinson got in touch with Hands On Nashville, which organized a two-day volunteer cleanup effort, linking two families with the Nationwide volunteers.
"It was inspiring to see the sense of community that is so much a part of Nationwide's operation," said Robinson. "Temperatures [during the July cleanup] were high, but spirits were higher," he said.
A team gathered at one flood victim's home to help her clean up and make the first two floors of her house safe. She had taken in two neighbors and they were all living on the third floor of her house. A second group got together to help a family whose roof failed, flooding the house. Volunteers ripped out flooring, painted and refurbished rooms to make the house habitable again.
"We were concerned at first that people might be left standing around, but there was a lot to do," said Liggett, who joined in the effort. "There was an energy there, and people focused on getting things done."
"The thing about being part of something like this is that it has a domino effect," said Robinson. "The more people see people pitching in and being part of a community, the more they're inspired to do that too."