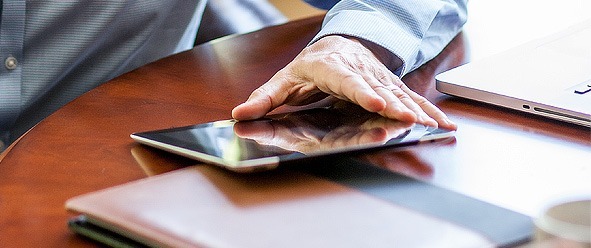 Reduce your paper trail with Nationwide Online Account Access.
Scattered piles of papers can clutter your desk and complicate your life. Even the most organized of people may misplace a paper bill they need to pay or a proof of insurance they need to update.
When these situations come up, sometimes all you need is the flexibility, convenience and simplicity of web access to all your documents. Nationwide's Online Account Access gives you 24/7 access to your insurance information, and you get the benefit of On Your Side® service at anytime, day or night.
It only takes a few minutes to sign up for your Online Account Access to your Nationwide products. You'll be asked to do the following:
Verify your identity for security purposes
Set up your online account by creating a username and password
Choose your preferences
Agree to the terms and conditions
Once you're logged in to Online Account Access, you can:
View and pay your bill
Print a new proof of insurance card
Submit and check claims
Request a change to your policy
Go green by selecting paperless billing