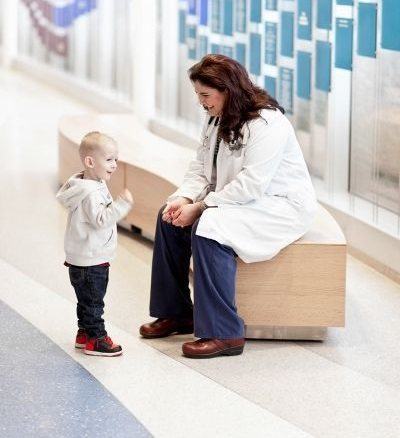 Relationships that change the lives of families across the country and around the world don't come often. One relationship that does just got stronger. The Nationwide Insurance Foundation announced a $10 million gift to Nationwide Children's Hospital to establish the Nationwide Pediatric Innovation Fund.
The gift of hope for children's health
The newly established Nationwide Pediatric Innovation Fund will support research and innovative projects advancing the science and practice of pediatric health care. For example, the fund will support research in gene therapy for children with muscular dystrophy, interventions to improve outcomes for extremely premature newborns and advancements like re-engineering a child's heart vessels by using his or her own cells.
"This fund will be designated to Nationwide Children's most promising clinical and research discoveries. It will speed the advancement of cures under development that will help children everywhere," said Dr. Steve Allen, CEO, Nationwide Children's Hospital.
As one of the nation's largest and fastest-growing pediatric academic medical centers, Nationwide Children's clinical and research activities have broad-ranging impact and each year presents new discoveries and opportunities for funding.
"Nationwide Children's Hospital remains one of the cornerstone beneficiaries of Nationwide's philanthropic efforts," said Nationwide Chief Executive Officer Steve Rasmussen. "Since 2006, Nationwide and the Nationwide Insurance Foundation have delivered nearly $70 million in aggregate gifts and commitments to the hospital. Our support has played a significant role in Nationwide Children's Hospital becoming a destination not only for patients from around the world, but also a destination for some of the most renowned physicians and scientists in the field of pediatric care."
Learn more about the Nationwide Pediatric Innovation Fund.