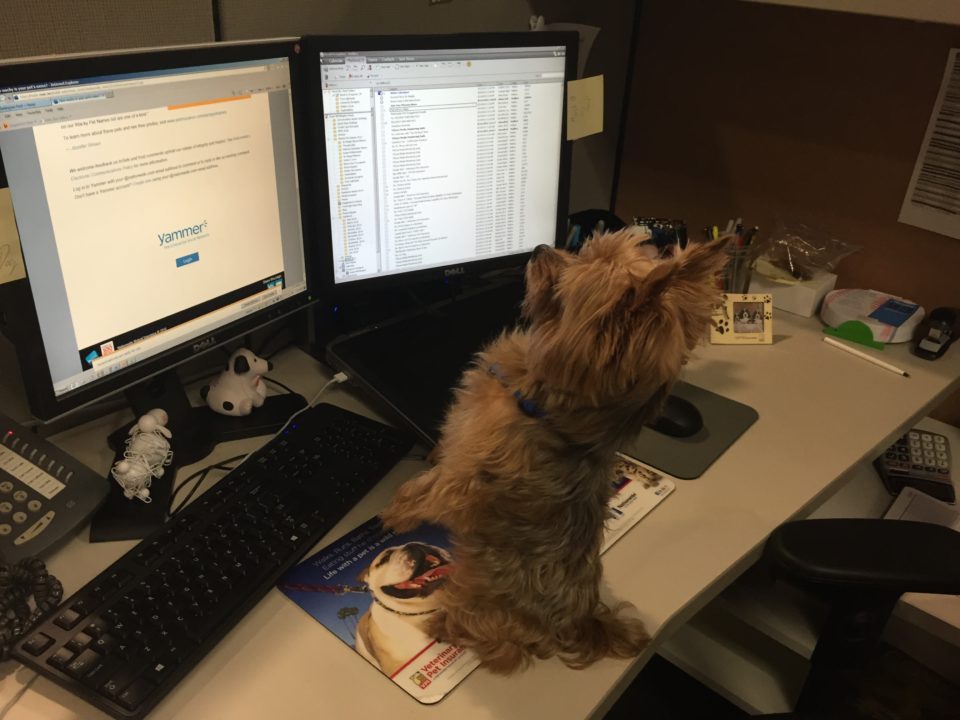 1 in 3 Fortune 500 Companies Offer Popular Workplace Perk
National "Take Your Dog to Work Day" is slated for Friday, June 24. While not all companies allow furry four-legged friends in the workplace, one in every three Fortune 500 companies offers pet insurance from Nationwide® as a voluntary benefit, making it available to millions of employees throughout the U.S.
As one of the fastest-growing voluntary benefits in the U.S., more than 5,000 companies and organizations have added pet insurance from Nationwide to their voluntary benefits portfolio, including Chipotle Mexican Grill, Hewlett-Packard, Levi Strauss & Co., Microsoft, T-Mobile, Xerox, Adidas and Yahoo!.
"Since 65 percent of Americans own at least one pet, two-thirds of employees may be shouldering sizable pet care costs," said Scott Liles, president and chief pet insurance officer for Nationwide. "Offering pet insurance as a voluntary benefit will appeal to prospective pet lovers and help retain current pet-owning employees."
As the popularity of pet health insurance expands, some companies are subsidizing a percentage of their employee's cost, with several employers now paying as much as 100 percent of their employees' pet insurance premiums.
"With the cost of core benefits on the rise, companies are looking for offerings that can be added to a benefits portfolio at no expense to the employer," said Liles. "Pet insurance fills that need."
When a company adds pet insurance from Nationwide to its benefits package, employees are eligible for a five percent discount on their medical policy premium. Many companies allow employees to pay their premiums via payroll deduction, with no administrative responsibilities for employers.
Do you want to know if your company offers pet insurance? Find out at
PetsNationwide.com
.
If you are an HR administrator or benefits broker and want to learn more about offering pet insurance as a voluntary benefit, visit PetsVoluntaryBenefits.com.