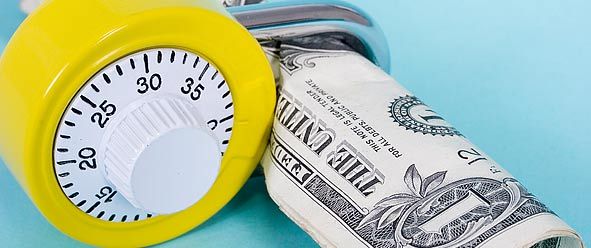 When a policyholder's bank account was drained, Nationwide came to the rescue.
What do you do when your bank account's been drained by someone writing duplicate checks and you're receiving notices from a check verification company about checks returned unpaid? If you're a Nationwide ID Theft policyholder, you call the bank to close the account, call the police and call your Nationwide agent.
That's when the system really went to work for one policyholder who faced exactly that challenge. Her agent, working with Nationwide's ID theft partner, Europ Assist, was able to get the customer's permission to take over the response.
Europ Assist's ID Theft Resolution Specialist placed a 7-year fraud alert on the customer's credit report, filed a complaint with the FTC and activated identity and credit monitoring to track the illicit use of her identity and monetary information. The specialist resolved charges resulting from the fraudulent checks and activated an alert to prevent additional bank accounts from being opened in the customer's name.
Then, when additional fraudulent activity turned up on bank accounts the policyholder had not opened, the specialist followed up, resolving the charges there and having the accounts closed.
Ultimately, Nationwide and Europ Assist were able to get the fraudulent charges removed from the customer's accounts and the money returned to her bank account. At the same time, they saved the customer valuable time and productivity by contacting vendors and disputing charges.
The customer sent the EA Resolution Specialist a thank you card with a personal note that read "Your response to me was so encouraging …"
You could benefit from coverage just like the policyholder in this story. Talk to your agent about adding ID Theft coverage to your policy.