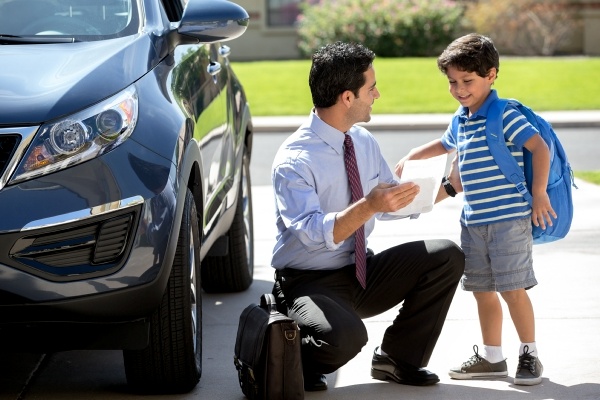 Nationwide has long been committed to helping create safe-driving habits, and it's this commitment that led to our latest integration with Amazon's Alexa technology. Now, Nationwide SmartRide® members who use the SmartRide plug-in device can easily access critical personalized information using their Alexa-enabled devices.
As part of the Nationwide skill for Alexa Amazon, this new capability allows members to access their SmartRide account information through Alexa technology, making their robust set of personalized driving statistics even more accessible. Providing drivers with information about their driving habits can help them adjust their habits behind the wheel, making roads safer for everyone and the potential for lower premiums. In addition to the SmartRide website access and regular email communications they already receive, Alexa technology provides voice-activated access to members' account information.
After a few simple steps to link the SmartRide capability through the Nationwide skill to Alexa-enabled devices, members can ask Alexa about their driving habits and get information on a variety of variables, including:
Mileage
Hard braking and acceleration
Idle time
Nighttime driving
Estimated discount
Final discount (upon completion of the program)
Here are the statements SmartRide members can use with Alexa:
Check my SmartRide status
Alexa, ask Nationwide how many miles I've driven
Alexa, ask Nationwide to check my hard braking and acceleration.
Alexa, ask Nationwide to check my idle time.
Alexa, ask Nationwide to check my nighttime driving.
Alexa, ask Nationwide what my estimated discount is
Alexa, ask Nationwide what my final discount is.
Nationwide launched its first skill in Amazon's Alexa Skills Kit in November, with a free auto insurance FAQ. The integration of SmartRide is the latest way Nationwide is demonstrating our commitment to our members.
Want to see how it works? Check out the video below.