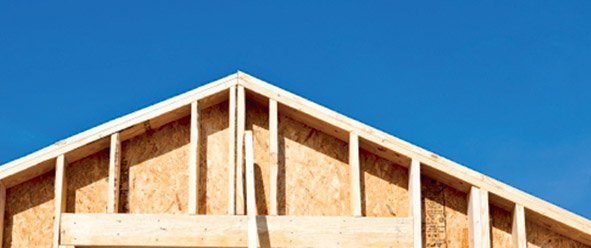 When tornadoes struck across the country, people pulled together.
The news cameras have moved on, but many of the families in the cities and towns devastated by the spring tornadoes are still relieved to have survived. In the Tuscaloosa area alone, the storm killed 41 people and injured more than 1,000.
Three days after the late April storm, Tuscaloosa resident Lisa Wilson's yard was littered with the scattered remains of her home, including family heirlooms, her daughter's prom dress for the upcoming dance and a pile of papers—some of them from Nationwide.
"I remembered I had Nationwide Insurance and I called the 800 number," she said. Within the first week after the storm, Lisa and her husband, Frederick, were able to meet with Nationwide Claims Adjuster Duane Collins at the site of their former home to begin putting their lives back together again.
The Wilsons and Collins spent the day going over the damage and recalling the awful events that led to the destruction. Lisa said she had a bad feeling about the storms hours before they arrived. She saw kids playing in the streets of their neighborhood just minutes before the tornadoes formed. Like residents of most cities, Lisa did not imagine a tornado could strike in an urban setting, but her family took precautions just in case. Frederick moved the family into the bathroom, believing it to be the safest room in the house.
"My husband was trying to shut the front door when we heard the tornado coming," Lisa said. "It sounded just like a freight train. He got to the bathroom just before tornado hit." The family opened the door to find the house destroyed.
The Wilsons are relieved that they survived, but they're grieving for family members and neighbors who perished in the storm.
Policyholders since 2001, the Wilsons discussed with Collins their immediate need to find new housing and necessities. The first expressions of relief crossed Lisa's face when Collins handed her a check for $10,000 to cover immediate living expenses. Collins said his role is to make sure Nationwide policyholders know the company stands by its promises and treats them with the utmost respect.
"We're the face of Nationwide," he said. "We have a commitment to fill and that's what we're doing. Our customers are looking to us to get them through this, and that's my main driving point to get things done."
Collins said it's important to understand the situation from the member's point of view. "I'm a Nationwide policyholder and this could be my house, my wife, my kids, so I treat them the way I would want my rep to treat me," Collins said.
Where Is Your Agent? To be sure your policy is up to date, or to purchase homeowners or renters coverage, talk to your agent about an On Your Side® Review.