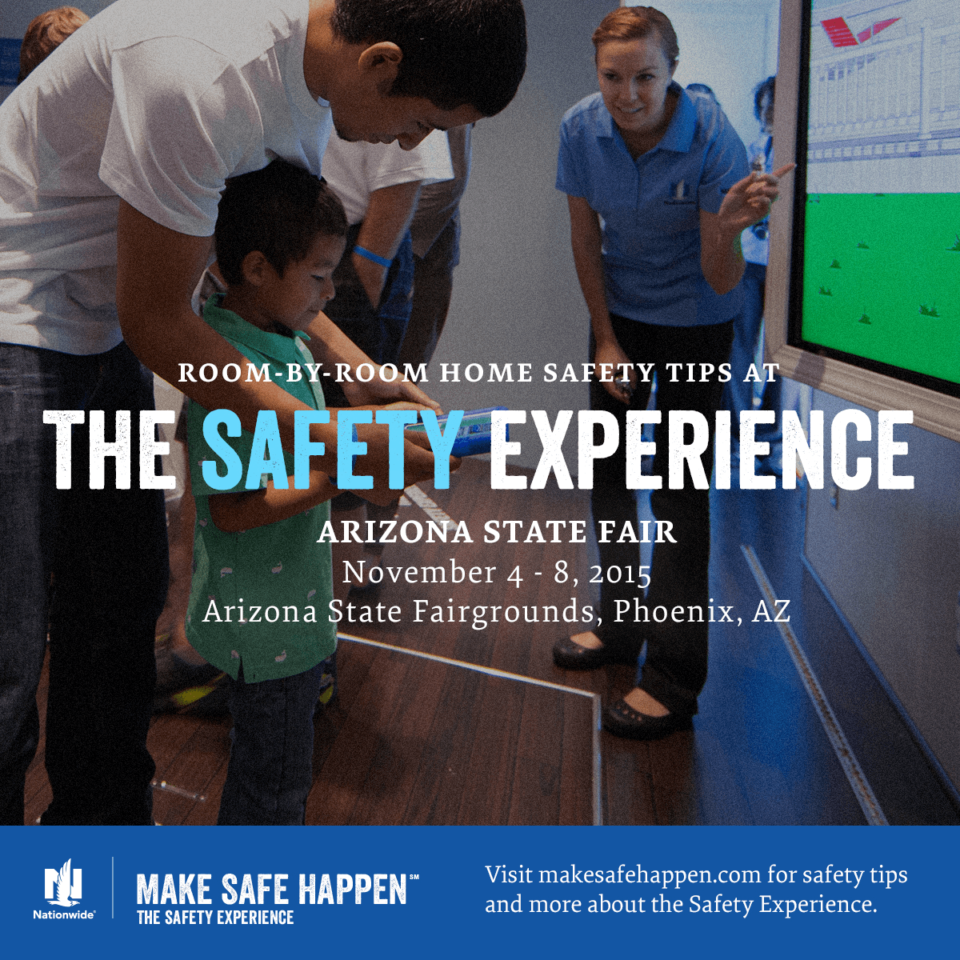 Families invited to learn more about home safety through interactive challenges
WHAT:
The Make Safe Happen Safety Experience is an interactive and fun way for children and their families to learn how to make their homes safer.
HOW:
Guided by an interactive program on a smart tablet and a helpful eagle named Nate, families participate in simple challenges and learn important tips to keep every area in and around their homes safe. They'll go room to room in a simulated home and learn what to do if they see a dangerous situation, such as an unsteady television, unsecured household chemicals, or a child playing around water without adult supervision. Helpful safety information and tips are also provided to parents, such as making sure hot water temperatures do not exceed 120 degrees, the importance of having a home fire escape plan, and more. Fun giveaways reinforce the message.
WHY:
Through the Make Safe Happen program, Nationwide aims to help reduce unintentional injuries, the number one cause of death of children in the United States.
MEDIA OPPS:
–     Visuals/Tour of Safety Experience

–     Nationwide's Nate the Eagle mascot

–     Interviews with Nationwide spokesperson and attendees

WHEN:
Wednesday, November 4 – Friday, November 6
12:00 p.m. – 9:00 p.m.Saturday, November 7 – Sunday, November 8
10:00 a.m. – 9:00 p.m.
WHERE:
Arizona State Fair

826 W. McDowell Rd, Phoenix, AZ 85007

Safety Experience located on Monte Vista Road next to the "Backyard" and Grandstand.
MORE INFO:
The Make Safe Happen program also offers safety tips and solutions through its website, MakeSafeHappen.com, and mobile app to help parents and caregivers make their homes safer – offering room-by-room advice customized for the ages of the children in the home. The app is owned by Nationwide Children's Hospital and developed by the safety experts in their Center for Injury Research and Policy.
MEDIA CONTACT:
Sarah Hintze
312.662.3513
Sarah.Hintze@Edelman.comJody Orsine Geiger
614.893.1021
Orsinej@Nationwide.comStaci Jones
614.557.5845
Jones24@Nationwide.com