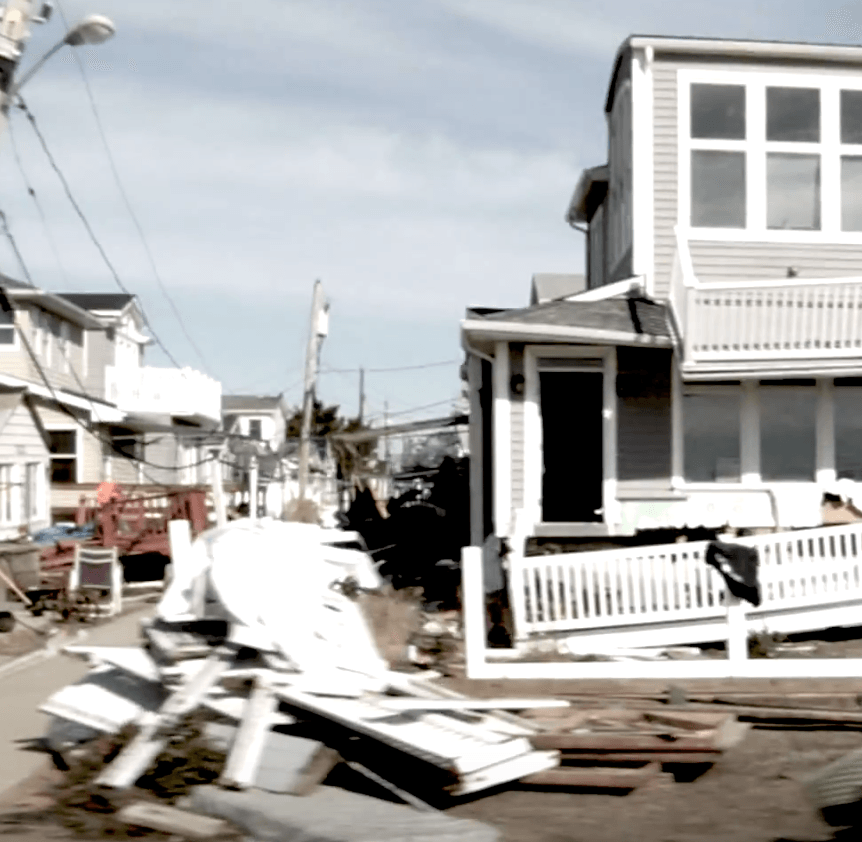 Nationwide continues to help those living in affected areas.
Battling the elements and the widespread damage from downed trees, power lines and debris, Nationwide came to the aid of customers and communities affected by Sandy.
The effort started within hours after impact, with associates and agents from around the company setting up humanitarian aid stations in affected areas throughout the northeast states and taking needed supplies to homes and shelters.
"We've had many cases of agencies and agent homes being devastated by the storm, but overall, our agents, associates and their families are safe," said Brian O'Dell, regional vice president for Nationwide Insurance's Northeastern States Regional Operations.
Nationwide received more than 35,000 claim reports from the storm, and adjusters from the National Catastrophe Team, the Northeast Regional Claim Zone, other claims associates who specialize in property and 50 independent adjusters were deployed to handle losses.
We deployed Catastrophe Response Units throughout the area, including an 18-wheeler, which went to Farmingdale, N.Y., on Long Island. There, staff members took claims reports, met with policyholders and acted as a staging area for picking up and distributing supplies to area customers.
Long Island was one of the areas hardest hit by the storm, as were other portions of New York, Connecticut, Pennsylvania and New Jersey. Agents and associates in those states, including Harleysville Insurance, set up aid stations and met with customers at the mobile units. Claims Manager Greg Koch was one of the first on the scene and was out seeing the damage sustained by our policyholders.
"I've been through a lot of CATs in the past 10 years. This is similar to a lot them," he said. "You just have to roll with it and try to get everybody back to normal. Our ultimate goal is to help our customers in a time of need. That is what we're here for."
Agents and associates made their way through hard hit areas without power to serve the families suffering from the effects of the storm. Working through the Oceanside neighborhood on Long Island was Agent Jon Ginsberg. "The area was pretty hard hit. They were happy to see that someone was down here. That someone was on their side," he said.
Throughout the week, the region contacted more than 300,000 policyholders using automated calls to provide those in heavily affected areas with key contact information in case they needed help from Nationwide.
Several associates have shared their experiences with the storm response on Yammer. Kimberly Carmichael, associate vice president of sales for the Northeastern States Region, recounted her experience of handing out supplies and checking on customers as she accompanied Staten Island Agent James Vavas: "Tough ride home tonight as I thought about what I saw in Staten Island today. As James and I drove through the hardest hit areas, people were grateful to get a hot meal, some supplies and asked us over and over again, 'Where the heck is my insurance company?'"
James Kroeber is one of the sales manager who volunteered at aid stations throughout Connecticut. "In 20-plus years with Nationwide, one of the proudest moments was to be able to provide needed essentials to people severely impacted by the recent storms," he said.
Nationwide continues to respond to customer calls and provide them information through social media and radio advertising. The region and claims organizations provide regular updates as the response continues.
In addition, the Nationwide Insurance Foundation donated $300,000 to the American Red Cross Disaster Relief Fund to aid the growing number of families in need. "We are compassionate about how the devastation is affecting people right now and the impact it has caused in their personal lives," said Chad Jester, president of the Nationwide Insurance Foundation. "We want to make every effort possible to help the victims of this terrible disaster work toward recovery."
To donate to the Sandy relief fund, visit redcross.org/hurricane-sandy.