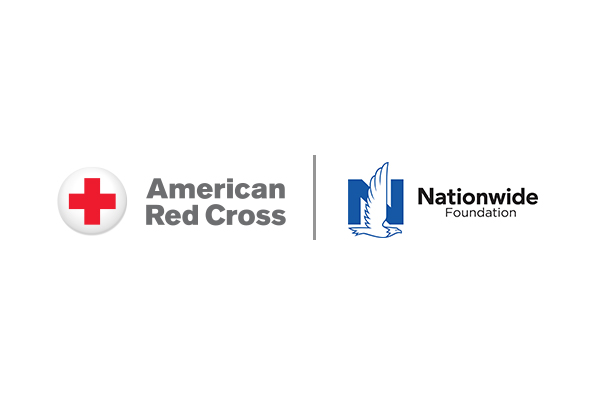 As Florence moves slowly inland, the American Red Cross and Nationwide are helping southeastern U.S. residents recover.
In support of these efforts, the Nationwide Foundation has announced a $1,000,000 contribution to the American Red Cross.
"The ability to respond effectively to a major disaster like the damage caused by Florence is a testament to the experience and preparedness of the American Red Cross," says Steve Rasmussen, CEO of Nationwide and chairman of the Nationwide Foundation Board of Trustees. "We've seen first-hand the Red Cross' ability and efficiency in providing initial relief and support, and know that our financial gift is the optimal way to help them help others."
In disaster response situations like Florence where multiple states are affected, the Red Cross conducts rapid needs assessments and mobilizes emergency supplies like blankets, food, water and blood to prepare communities before the disaster hits, then helps families recover after with shelter and basic needs.
"Support from partners such as the Nationwide Foundation, enables the Red Cross to quickly mobilize volunteers, equipment and supplies to provide help and hope to people impacted by disasters and countless other crises," said Gail McGovern, president and CEO of the American Red Cross. "We deeply appreciate The Foundation's generous donation and longstanding partnership as we work together to support people in need."
Additionally, Nationwide began planning to assist members since it was clear the storm would make landfall.
President and Chief Operating Officer of Nationwide Property & Casualty Mark Berven noted, "We began proactively communicating with agents and members ahead of the storm, sharing information and resources to help them prepare. We reached out to members by phone, email and social media sharing our 24-hour claims phone number, website and reminder to sign up for online account access."
With the storm now moving across land, Nationwide's Mobile Catastrophe Response Units (CRUs) and claims professionals are on stand-by just outside of the storm area. Nationwide claims and humanitarian support will be deployed as soon as it's safe.