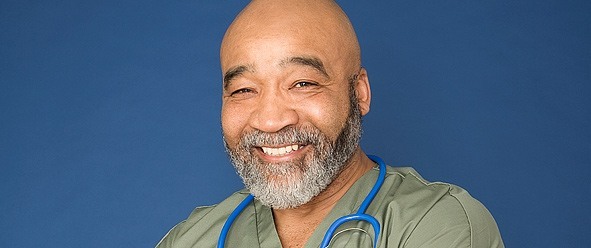 Employee blood drives date back nearly 75 years.
Each year, Nationwide employees donate more than 13,000 units of blood to the Red Cross and America's Blood Centers. In central Ohio, where Nationwide is headquartered, employees donate 10 percent to the blood supply. The blood donation program, which began in 1944, is Nationwide's longest-standing Corporate Citizenship effort.
Recently, the Red Cross' Central Ohio Blood Services Region honored Nationwide with the Diversity Leadership Council Community Partner Award. It's given annually to a community partner who goes above and beyond in its support of blood donation.
In addition to recognizing Nationwide's blood donation efforts, the award acknowledged the company's support of the Red Cross' diversity efforts. In 2010, Nationwide was the first presenting sponsor of the Red Cross Partners of Life luncheon hosted by the Diversity Leadership Council.
"The Red Cross provides a vital service," says Candice Barnhardt, chief diversity officer at Nationwide. "In their diversity work, they are on the forefront of creating understanding in our communities."
As an inherited trait, minority groups often have rare blood types specific to their ethnicity. In order to better meet the unique needs of minority patients, the Red Cross aims to raise awareness of blood donation within minority communities.
Sickle cell disease affects more than 80,000 people in the U.S.—90 percent of whom are of African descent. To treat the disease, patients often need regular blood transfusions.
A single sickle cell patient could receive up to 100 pints of blood each year to continue to live with the disease. Ideally, the blood should come from individuals of similar ethnic or genetic background to the patient, which is why it's important to increase the number of available blood donors from all ethnic groups.
"Nationwide's commitment to blood donation is a unique and powerful investment in our local communities," said Chad Jester, Nationwide vice president of Corporate Citizenship.