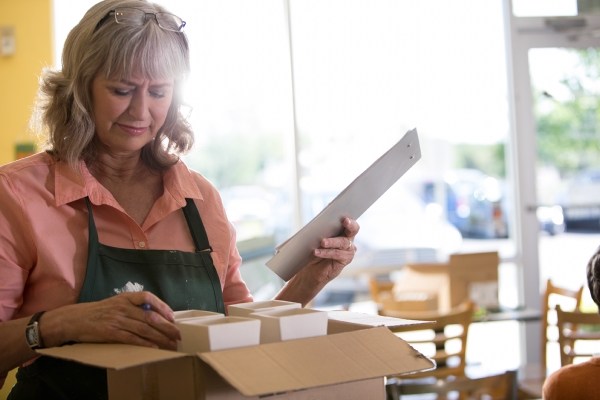 Eighty-six percent of small-business owners say that America's workers are facing a retirement readiness crisis according to a recent survey conducted online by Harris Poll on behalf of Nationwide.
The survey found that 34 percent of business owners surveyed currently offer retirement plans, and only 19 percent of business owners who don't currently offer 401(k) plans say they will offer them in the future.
Joe Frustaglio, leader of Nationwide's private sector retirement plans business, says that when he talks with business owners, they often have misconceptions that prevent them from starting a 401(k) plan for their employees. Those typically fall under three categories.
Misconception #1: Plans are too expensive for small businesses.
The reality: Small-business owners have options and can offer a plan that minimizes fee impact for both the owner and employee. Frustaglio says that if business owners haven't looked for a plan in the last five or ten years, they should. Retirement plan prices have become significantly more affordable in the last decade – a time when health care benefit costs have dramatically increased. In fact, retirement benefit costs have decreased nearly 50 percent in the last two decades – one of the only employee benefits that has realized a price decrease.
Misconception #2: It's hard to find a plan that can meet an individual business' needs.
The reality: Plans of all sizes can be customized to deliver on the needs of the business owner and employees. In fact, business owners can offer employees retirement benefit options beyond traditional 401(k) plans. Frustaglio says it's about finding the right solution for the business owner and his or her employees. Successful retirement plans happen when the business owner, his or her financial advisor and the retirement plan provider work together to support employees with the options, educational services and guidance they need.
Misconception #3: Small-business retirement plans can't compete with large corporations' plans.
The reality: Small businesses have access to the same retirement plan options as the largest corporations. Today, an owner of a business of any size can offer employees retirement plan options that can help them successfully save for retirement, including:
automatic enrollment in the plan
automatic annual escalation of employee contributions
choice in investment selections
immediate plan eligibility and vesting
Frustaglio says that professionally managed account choices are especially key because they give employees access to a "do it for me" option.
Business owners should contact their financial advisor if they have questions about their current retirement benefits plan or are interested in starting a plan. Nationwide also provides resources for business owners to learn about the support and options available to them.
Methodology
The Small Business Owner Study was conducted online by Harris Poll on behalf of Nationwide from June 10-23, 2016. Respondents comprised 502 U.S. small business owners of companies with less than 300 employees – "business owners", including 185 small business owners who currently offer 401(k)'s and plan to increase contributions and 102 small business owners who don't currently offer 401(k)'s but plan to in the future. Results are weighted to be representative of small-business owners in the U.S. Research participants were drawn from the Harris Poll Online (HPOL) research panel and partner sample. Because the sample is based on those who were invited to participate in the HPOL panel, estimates of theoretical sampling error cannot be calculated. Percentages were rounded to the nearest whole percent. Differences in the sums of combined categories/answers are due to rounding.
PNM-3279AO