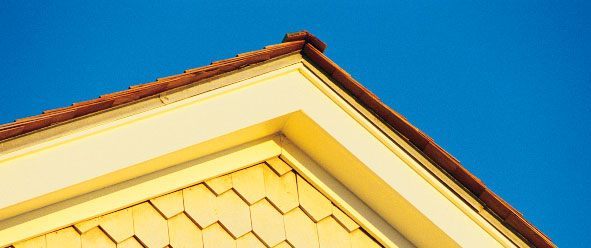 Nationwide's tree removal service helped this couple recover from a tornado
One constant through all of this year's storms has been the damage caused by fallen trees landing on homes. As one couple in Alabama learned last spring, though, Nationwide has been ready not only to help with the claims process—but to remove trees, too.
Bill and Suzi Pearson's home wound up under multiple trees delivered to their roof by a major tornado. Within a week of the storm, the couple had a visit from claims adjuster Steve Ruffo, part of a team of Nationwide employees from Maryland who'd traveled to the area to help speed up the claims process.
"He was on our steep roof even before the trees were removed," Suzi says. "After looking things over, he gave us a check large enough to get the damage repair started."
What happened next was a surprise. "Nationwide sent over tree people from Florida to cut the trees off our roof, truck, fences and the like, and paid them to do it," explains Suzi.
In fact, the Pearsons benefited from the Nationwide On Your Side® Tree Removal Service. Nationwide contracts tree removal firms to assist homeowners policyholders in catastrophic weather situations. The tree removal companies come in shortly after the storm, remove the trees from policyholders' homes and cover the holes with tarps to protect the interior until everything can be repaired. The arrangement allows Nationwide customers to move to the front of the line for tree removal services, while also making valuable services available to the larger community.
After the trees were removed from the Pearsons' roof, their own contractor was able to determine exactly how much work he'd need to do. "Mr. Ruffo agreed with our contractor that there was more damage than he had originally seen with the trees on the roof, and cut us an additional check for the repairs," Suzi says.
"It was amazing," Suzi says. "There was no arguing. It was like the commercial. They made it easy on us. Thank you Nationwide for Mr. Ruffo and for your help in getting our lives back to normal."