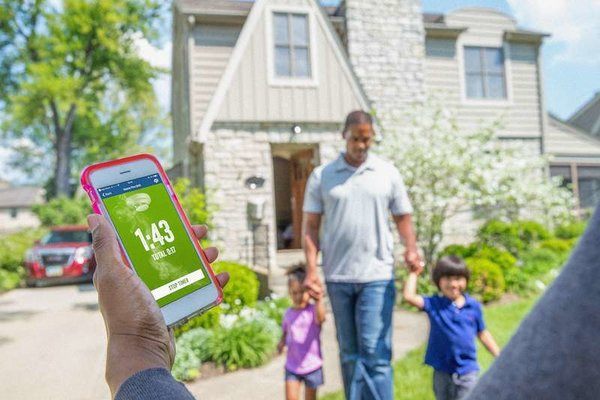 Nationwide's Make Safe Happen® program announced the organization is declaring Saturday, October 14, as the second annual Home Fire Drill Day. The safety awareness event was developed to encourage families across the country to practice fire drills at home. Research has shown there is an increased risk for home fires during the fall and winter months1, and Make Safe Happen® is educating parents and caregivers about the steps to take in the event of a home fire: namely, planning "two ways out" of a home.
Home fires present imminent risk to families:
Nine out of 10 (92%) structure fires occur in the home1
Fire departments across the country respond to a home fire every 86 seconds1
Each day, an average of seven people die in a home fire, most of whom are children and elderly2
Just over half of parents (55%) say their children know what to do in the event of a home fire3
Less than half of parents (47%) have created a fire escape plan with their child/children3
"Home fires can spread quickly, and families may have only two minutes or less to safely get out of the house when the smoke alarms go off," said Mike Boyd, Nationwide's senior vice president of marketing. "Having an escape plan and knowing two ways out of the home, helps minimize the risk families face. This Home Fire Drill Day, we encourage families to learn in advance how to best react to a fire so they can keep their family members safe."
As part of Make Safe Happen®, Nationwide is partnering with the American Red Cross to bring working smoke alarms to families across the country. In 2017 alone, this partnership has installed more than 303,000 alarms, and more than 964,000 as of July 31, 2017.
"The majority of fire deaths happen in homes without smoke alarms or without working smoke alarms1," said Harvey Johnson, senior vice president, Disaster Cycle Services, American Red Cross. "That's why we've partnered with Nationwide again this year to install smoke alarms and help prepare home escape plans for families that need them."
Home Fire Drill Day tips from Make Safe Happen® include:
Pick a family safety spot outside that's near your home and a safe distance away
Test your smoke alarms with your kids so they know what the beep sounds like
For children under 6, assign an adult to help them
Use a timer to ensure everyone can get out to the safety spot in two minutes or less
Prepare for the practice by drawing out a plan based on the exits around the home
Caregivers can find more information and fire drill games to engage the whole family at HomeFireDrillDay.com, including a home fire drill plan available for download and customization. Caregivers can also download the Make Safe Happen® app which has a step-by-step fire drill function that puts these life-saving tips in the palm of the user's hand, including a two-minute timer, customized safety plans, reminders to check smoke alarms and links to purchase safety equipment for the home. The app is owned by Nationwide Children's Hospital and developed by the safety experts in their Center for Injury Research and Policy.
1. National Fire Protection Association
2. American Red Cross
3. Nationwide*
*Methodology
This survey was conducted online by Harris Poll on behalf of Nationwide from November 4, 2015 to November 13, 2015. Respondents comprised 1,001 parents or guardians of children ages 0 to 12 years old. Results are weighted to the U.S. General Population of adults with children ages 0-12 by age by gender, race/ethnicity, education, region, employment status, household income, marital status and number of children in household. This online survey is not based on a probability sample and therefore no estimate of theoretical sampling error can be calculated.