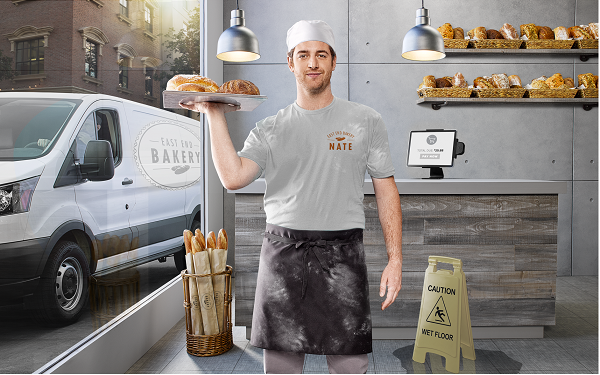 As the No. 1 total small-business insurer[1] in the country, Nationwide remains the carrier of choice for more than 500,000 small business clients.
"We have a long heritage of serving small businesses," said Mark Berven, president and chief operating officer of Nationwide. "For over 90 years, we've been helping agents and businesses protect what matters most. This tool is just one more example of our commitment to the commercial market — especially those on Main Street."
Nationwide's small-business site offers agents information about:
The commercial industry, such as the fact that 63 percent of small-business owners have been victims of at least one type of cyber attack[2]
The Nationwide Academy, which offers more than 50 continuing education courses; last year alone, the academy delivered over 38,000 continuing education credit hours across commercial lines, personal lines, life insurance and financial services
FastPath, Nationwide's commercial quoting system that provides faster quoting with an average of 80 percent fewer screens; since the launch of FastPath, business owners policy and business auto quotes have increased significantly; in addition, over 4,000 agents are participating in the Nationwide AdvantageRewards catalog incentive program supporting the FastPath system – one of the many benefits agents receive from quoting and placing small commercial business with Nationwide
In addition to being the No. 1 total small-business insurer, Nationwide is the second largest domestic specialty commercial lines insurer
[3]
— and the No. 1 farm insurer
[4]
and provider of pet health insurance as a voluntary benefit among U.S.-based businesses.
"As one company with a diverse portfolio, we're a solutions-oriented partner," Berven said. "That's why over half a million small-business clients trust us to help protect their life's work."
For more information or to request a commercial contract appointment, view Business Insurance Solutions from Nationwide.
[1] Conning, 2014; Conning Strategic Study: The Small Business Sector for Property-Casualty Insurance: Market Shift Coming.
[2] The 2015 Small Business Owner Study was conducted online, between June 8 and June 19, 2015, by Harris Poll, on Nationwide's behalf. The respondents comprised a representative sample of 500 U.S. small-business owners, defined as having companies with less than 300 employees, and who have at least a moderate role in employee benefit selection.
[3] A.M. Best, 2014 DWP.
[4]A.M. Best, 2014 DWP.