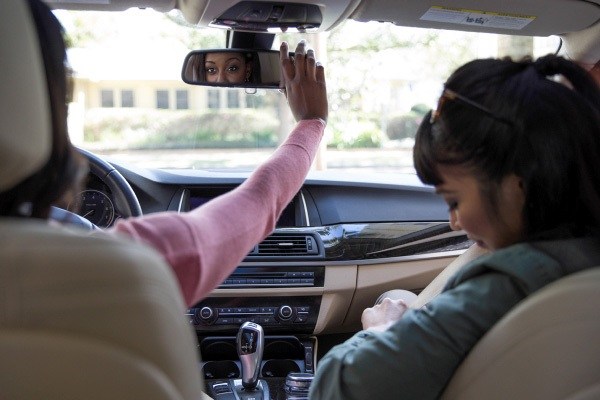 Summer is one of the deadliest and most dangerous periods on America's roadways.
That's why Nationwide is helping its members become safer on the roadways through the comprehensive measurement and analysis of critical data about driving habits.
"Statistics show that serious and often fatal crashes occur during the summer months," said Michael Barry, spokesman for the Insurance Information Institute (III). "Telematics data helps drivers evaluate their habits so they can be more careful and attentive drivers in the summer and throughout the entire year."
For example, data shows that:
In 2015, July, August and September were respectively the third-highest, highest and fourth-highest months in terms of motor-vehicle deaths, according to the Insurance Institute for Highway Safety (IIHS).
3,319 people died in August of 2015, the most of any month that year.
Nationwide members reported more accidents in August 2016 than any other month last year (56,929).
More fatal accidents occurred during the 2014 Labor Day weekend than any other holiday weekend that year except for Thanksgiving, according to a National Safety Council study.
To encourage safe driving and cut down on the number of accidents in the summer and the rest of the year, Nationwide collects and analyzes data from its SmartRide® safe-driving program. The company uses data points such as hard braking, fast acceleration and idle time to identify potential dangerous situations so SmartRide members can make adjustments to their driving or choose safer commutes.
Here are some of the key data findings from SmartRide:
New York, Georgia, D.C. and Arizona lead the way for drivers who slam on the brakes.
Drivers in Mississippi, Missouri, Ohio and West Virginia follow safe braking practices.
Drivers in D.C., Colorado, New York, Arizona and Pennsylvania are more likely to accelerate faster than drivers in other states.
Drivers in Mississippi, Alabama, Arkansas and South Carolina are least likely to speed up suddenly.
Check out the SmartRide data infographic for a visual look at these important findings on safe driving.
"We collect critical pieces of data about driving habits that have been identified as some of the leading contributors to auto accidents. When drivers are armed with this information, they can make necessary adjustments to their driving behaviors that will help them be safer drivers," said Larry Thursby, Nationwide vice president who helps build and manage the insurer's telematics program. "Nationwide continues to advance as a leader in digital innovation and is committed to building capabilities in digital technology."
Aggregated data of those data points collected through Nationwide's SmartRide program from drivers across 23 states show hard braking, suddenly speeding up and time spent idling are all contributing factors in auto accidents.
Through its telematics program and other initiatives, Nationwide continues to make industry-leading advancements in digital technology. SmartRide enrollees have access to a robust web portal and app that provide near real-time feedback on driving data following the completion of a trip. Participants also receive emails from the program regarding their driving behaviors, and SmartRide device-enabled members can now access their driving information through Amazon Alexa-enabled devices.
"Nationwide focuses on delivering next-generation experiences for its members," Thursby said. "We do that by exploring leading-edge opportunities from analytics and automation technology that can be applied to insurance and financial services platforms."