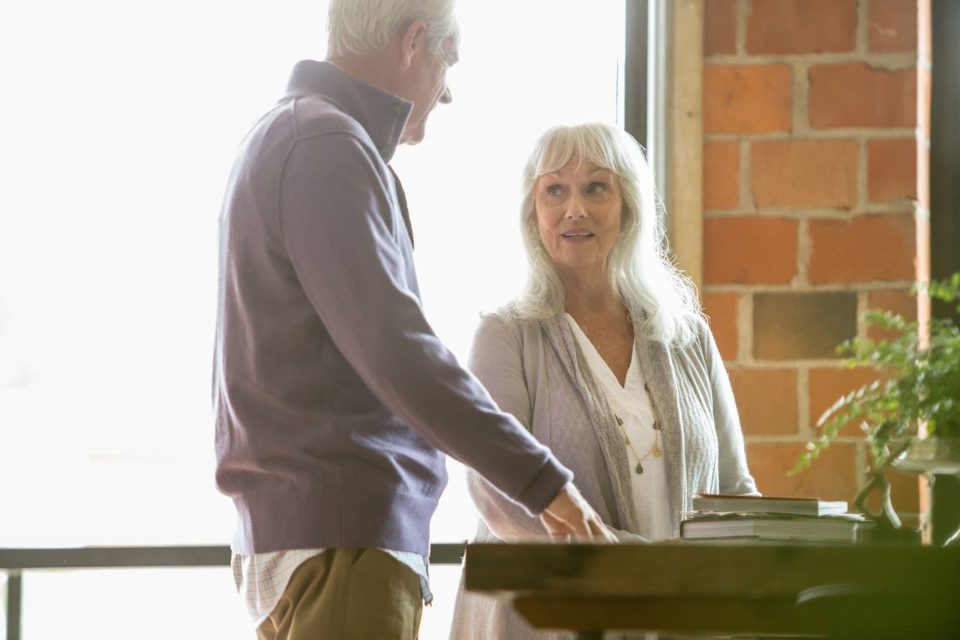 When and how to claim Social Security is one of the most important financial decisions Americans make in their lifetimes. However, a recent survey by the Nationwide Retirement Institute reveals more than a third of retirees say they got it wrong.
In fact, 38 percent told us they wish they would have waited. They say they regret their decision to take their benefit early, which locked in their lower monthly payment for life.
Social Security can represent up to 40 percent of the total income clients receive throughout retirement. Those who don't maximize their Social Security benefits may miss out on hundreds of thousands of dollars of retirement income. [1]
According to the Social Security Administration, 40 percent of Americans file at age 62, and another 40 percent file sometime before their full retirement age.
Filing early isn't always the wrong thing to do – especially if you're in poor health and don't expect to live long. But more often than not the decision is tied to a person's incorrect expectation about their own longevity or fear of Social Security running out of money.
The fact is life is long; men now have an average life expectancy of 83, and one in four live to 89.  Women's average life expectancy is 86, with one in four reaching 92.
In our survey, 70 percent of future retirees worry about the Social Security program running out of funding in their lifetime. However, the 2013 Social Security Trustee report advises Social Security is fully funded until 2033; after 2033 about 75 percent of benefits are payable.
The key theme throughout our survey of 903 adults aged 50 or older, who are either already retired or plan to retire in the next 10 years, is how crucial it is that Americans work with a financial professional who knows optimizing Social Security benefits is an important part of a holistic retirement plan.
With more than 2,700 rules in the Social Security handbook, it's easy to see why many Americans don't feel they are adequately prepared to make this important decision.
Retirees not working with a financial professional are more than twice as likely than those who do to say their Social Security payment was less or much less than expected (33 percent vs. 12 percent).  And, more importantly, those who do are much more likely to say they are able to do the things they want in retirement (82 percent vs. 62 percent).
Another important reason to optimize is that nearly three in four Americans say Social Security is their top source of expected retirement income for out-of-pocket health care costs. And one third of retirees without a financial professional say health care costs keep them from living the retirement they expected. That compares to just 13 percent of retirees with a financial professional.
And the problem is only going to get worse. Health care costs for a middle-income healthy couple retiring next year at full retirement age will take up 69 percent of their Social Security benefits. But 10 years from now it will jump to 98 percent, and in 20 years they would need 127 percent of their Social Security benefits to cover their health care costs in retirement.
How to file for Social Security is one of the most important and complex decisions you'll make in your lifetime. Educate yourself on Social Security with our resources, then work with your financial professional to make the best decision for you and your retirement.
[1] Nationwide Financial Social Security 360 SM Case Study, 2014
NFM-13502AO