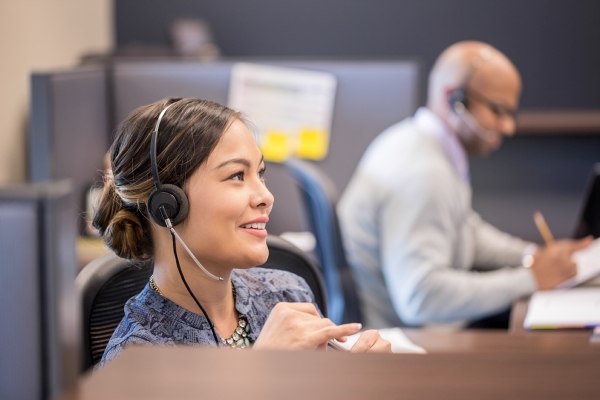 A new Nationwide Retirement Institute survey indicates more than one-quarter of recent retirees say life is worse in retirement, citing income (78 percent) and cost of living (76 percent) as the top reasons why. Only 21 percent of future retirees responded to the survey with the optimistic attitude that life in retirement will be better. These numbers are quite disillusioning, and there's a reason why.
More than three-quarters of the 1,012 American adults age 50 or older recently surveyed online by Harris Poll are worried that Social Security will completely run out in their lifetime – the highest this sentiment has been in the last four years. At the very least, Social Security benefit cuts by the current administration are anticipated by about half of older Americans.
So, what is causing this anxiety? The survey revealed three factors that relate to the broader negativity.
The expectations of future retirees often differ from current retirement realities
Health care costs continue to be a driving concern, especially amidst ongoing uncertainty about the future of available health care coverage
Many future retirees simply do not understand basic elements of the Social Security program which can complicate financial planning
Tina Ambrozy, president of sales and distribution for Nationwide, explains a rather sobering statistic – "The average American claiming Social Security at 62 could spend about 64 percent of their monthly Social Security benefits on health care costs.1 That's why it's so important to consider optimizing Social Security.  Too many retirees need the money, but few are maximizing their benefit."
As it relates to Social Security benefits, there are key differences between the expectations of older Americans approaching retirement and the realities faced by current retirees. On average, future retirees expect to wait until age 65 to collect Social Security benefits, while most current retirees say they began receiving them closer to age 62, suggesting a disconnect in planning between the two groups.
Most American adults age 50 or older anticipate spending at least three-quarters of their benefits on living expenses. But the majority of current retirees face a different reality with health care expenses taking a more substantial bite out of their budgets than housing.
A financial professional could guide a future retiree with more realistic expectations, therefore avoiding the pitfall of misconceptions while planning for the maximization of benefits. Ambrozy says, "When and how Americans file for Social Security is one of the most important financial decisions they will make in their lifetime." The survey indicates that a moderate lack of knowledge exists among older Americans about the basic facts of the Social Security program. The necessity to work with a financial professional is evident, as are the benefits of doing so.
For example, financial professionals help clients understand the intricacies of Social Security, and how their benefits play a role in a holistic retirement plan. Our survey indicates that those who work with a financial professional receive hundreds of dollars more, on average, from their current Social Security payment than those who don't. On average, this difference can look like $1584 vs. $1290, respectively.
Working with a financial professional and utilizing the Nationwide Social Security 360 Analyzer is an essential first step before retirement. By gaining a comprehensive look at Social Security filing strategies, you will better understand the context of you or your family's retirement income needs. So compile your list of questions, and visit your financial planner to begin what may be one of the most significant conversations to impact your retirement.
For more information visit www.nationwidefinancial.com/ssinsights. Or, take a look at our Social Security Survey Infographic.
Methodology: The 2017 Social Security Study was conducted online within the U.S. by Harris Poll on behalf of the Nationwide Retirement Institute between May 26 and June 6. Respondents comprised 1,012 U.S. adults aged 50 or older who are either retired or plan to retire in the next 10 years and collecting Social Security or planning to. Data are weighted where necessary by age by gender, race/ethnicity, region, education, household income, retirement status, and propensity to be online to bring them in line with their actual proportions in the population.
1 Analysis from the Nationwide Retirement Institute Health Care Costs assessment tool and Social
Security 360 analyzer case study, 2017. Assumptions used were: a 62-year-old couple, living in Ohio, with life expectancies of 85 for a male and 88 for a female.
Social Security 360 Analyzer is a service mark of Nationwide Life Insurance Company. Nationwide, the Nationwide N and Eagle, Nationwide is on your side and Nationwide Retirement Institute are service marks of Nationwide Mutual Insurance Company. © 2017 Nationwide
NFM-17009AO