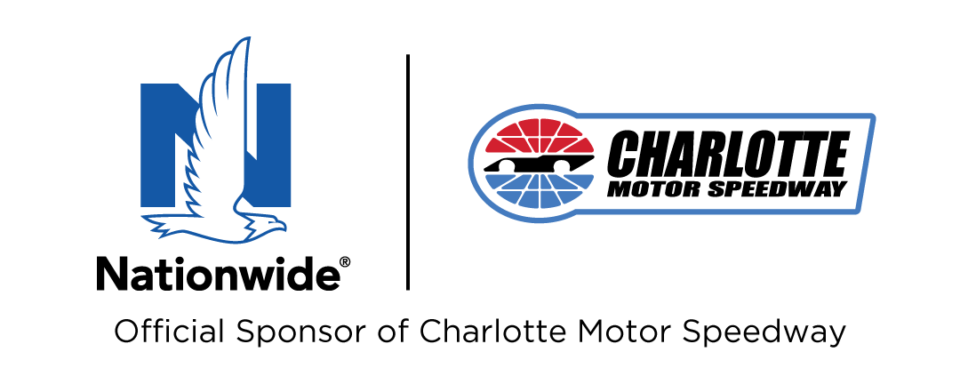 Nationwide is continuing its long-time relationship with Speedway Motorsports, Inc., renewing its status as the official insurance company of Charlotte Motor Speedway and Bristol Motor Speedway through 2017.
"Nationwide's original partnership with Speedway Motorsports Inc. (SMI) in 1999 marked the beginning of our sponsorship efforts within NASCAR," said Matt Jauchius, Nationwide chief marketing officer. "We are extremely proud of the relationship we have with SMI and look forward to enhancing our branding and activation efforts at the SMI tracks over the next three years."
In addition to its partnership with Charlotte and Bristol Motor Speedways, Nationwide will feature at-track infield hospitality for their business partners at four SMI NASCAR event weekends throughout the 2015 race season. The new Nationwide mobile hospitality unit will be activated at Las Vegas Motor Speedway March 6-8, Charlotte Motor Speedway May 15-24, Kentucky Speedway July 9-11 and Bristol Motor Speedway August 19-22.
"For 16 years, Speedway Motorsports has built a relationship with Nationwide that has grown stronger, with both companies taking great pride in providing the best experience for their customers," said Marcus Smith, president and chief executive officer of Speedway Motorsports, Inc. "We look forward to continuing that tradition."
"Nationwide is a nationally-recognized brand with a diverse portfolio of sports marketing initiatives," said Smith. "We are proud that they continue to choose Speedway Motorsports as a partner to help achieve their goals."
Nationwide's rich history with SMI has included amenities for fans like "On Your Side" information guides, transportation services, pit stop hospitality areas and more. The relationship is also highlighted in Nationwide's new "It Takes a Nation" advertising campaign, tying in all of its partners, including Hendrick Motorsports.