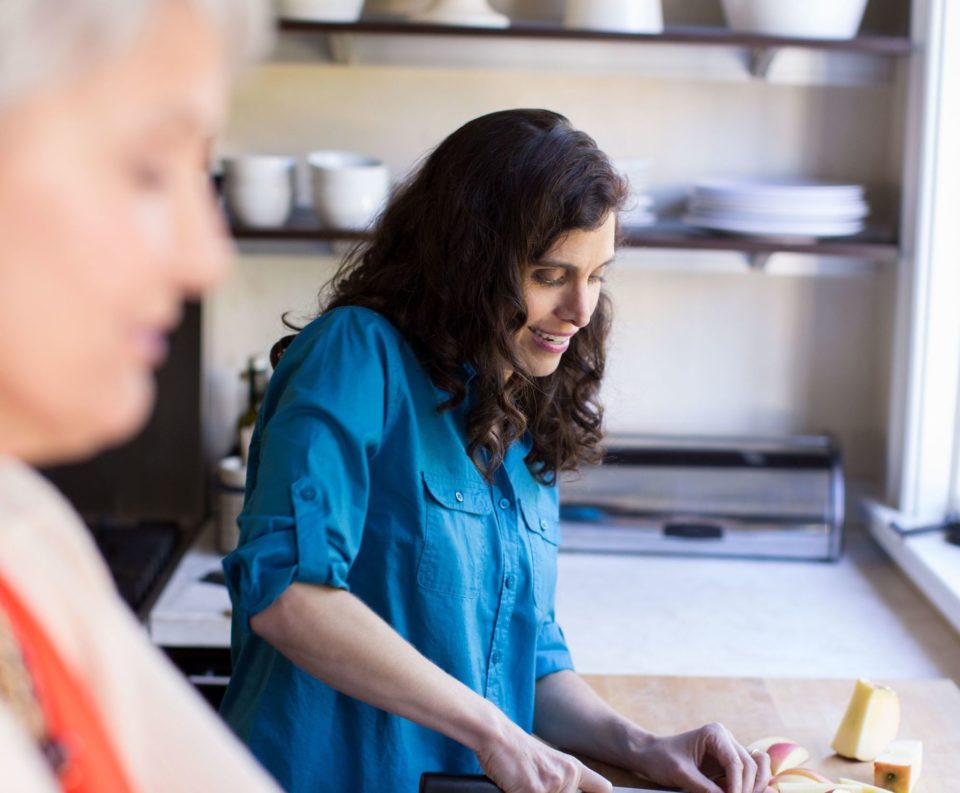 Many female retirees often regret taking Social Security early, while others feel they didn't have a choice
Eighty-two percent of retired women currently collecting Social Security benefits took them early, locking in a lower payment for life, according to a Nationwide Retirement Institute survey. Only 16 percent took it at their full retirement age, and just 4 percent took it late.
Nationwide commissioned Harris Poll to survey 432 women age 50 or older who are retired or plan to be in the next 10 years. The survey found that only five women of the 279 who currently receive Social Security benefits maximized their benefit by waiting to age 70 or older. Those waiting until 70 can receive up to a 76 percent larger benefit than those who claim at 62.¹
"Even though filing decisions based on income, health and longevity are inherently personal, many women decide to claim Social Security when their husband does," says Shawn Britt, director of long-term care initiatives at Nationwide. "Whether you are single, married, widowed or divorced, there are a variety of filing strategies open to women — but too few are using them, or even know about them. And they are missing out on potentially hundreds of thousands of dollars in retirement income."
Retirement realities facing women
A quarter of women retirees (24 percent) who started collecting Social Security benefits at an early age (between 64 and 66) would change their decision to file early. And of those who wouldn't change their decision, 46 percent say an unforeseen life event compelled them to take it when they did. More than one in three made this decision because they needed the money now (35 percent), while others blamed health problems (19 percent) or losing their job (11 percent).
More than a third of women retirees (38 percent) say they can't do the things they wanted in retirement. Health care expenses keep one in four (25 percent) from living the retirement they expected.
Future women retirees' misconceptions about Social Security and their ability to work in retirement can also throw a wrench into their plans:
Forty-one percent of women do not know that Medicare might be withheld from Social Security payments
Nearly a third of women nearing retirement (31 percent) plan to work in retirement, but just 1 percent of those who are retired actually do
Seventeen percent of future women retirees say Social Security should be enough on its own to help them live comfortably in retirement. More than a third of recent women retirees have no other source of retirement income (35 percent)
Only 2 percent of women expect to get divorced in retirement, but 18 percent say they did
Advisors needed: The key to avoiding misconceptions
Nearly nine in ten women currently collecting Social Security benefits who work with an advisor (87 percent)* say their Social Security payment was as expected or more than expected. However, only 17 percent of women surveyed say they received advice on Social Security from an advisor.
It's not that they don't want the advice. In fact, more than three in five women who currently work with a financial advisor or plan to (63 percent) admit that if their financial advisor could not show them how to maximize their Social Security benefits — then they would be likely to switch to an advisor who could.
"One of the key takeaways of our survey is that women need to discuss their Social Security options with a financial advisor before a life event renders them unprepared and forces them to take it early," says David Giertz, president of distribution and sales for Nationwide. "Fortunately, there is a desire to have these discussions with an advisor."
Take the next step
The Retirement Institute's Social Security 360SM program helps advisors find their clients' optimal Social Security filing options. The program includes a tool with software that compares all of the election strategies available to married couples, single people, divorced people, widows, government employees and even those who have already elected a strategy.
Find out more about making the most of your Social Security benefits at www.nationwide.com/socialsecurity. Advisors can visit www.nationwidefinancial.com/socialsecurity.
Methodology:
The study was conducted online within the U.S. by Harris Poll on behalf of Nationwide between June 15 and June 22, 2015 among 902 U.S. adults aged 50 or older who are either retired or plan to retire in the next 10 years, including 432 women. Data are weighted where necessary on gender, race/ethnicity, region, education, and propensity to be online, to bring them in line with their actual proportions in the population.
¹Nationwide Social Security 360 SM Case Study, 2015.
*Low base (n<100); results should be interpreted as directional in nature
NFM-14813AO