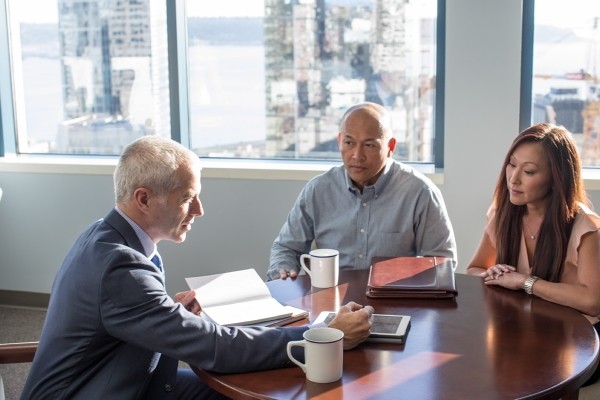 The United States Conference of Mayors (USCM) recently selected Nationwide as the retirement plan provider for its members. USCM member plans represent more than 4,500 cities and municipalities across the country with $9.5 billion in assets and nearly 380,000 participants. The new retirement plan offering was available to USCM members beginning January 1, 2017.
USCM evaluated retirement plan providers and decided to use Nationwide because of its commitment to serving the distinct retirement planning needs of America's workers. Nationwide previously served as USCM's retirement plan provider until 2012.
"After an extensive review of providers, we chose to return to Nationwide," said Tom Cochran, CEO and executive director of USCM. "Nationwide is a market-leader in the 457 industry and a best-in-class service provider, and we know from our previous relationship that Nationwide delivers an excellent participant experience based on its strong, local-market presence."
With the new plan, USCM members will gain access to Nationwide's award-winning digital capabilities, retirement-planning tools and comprehensive educational services. One of the services they will receive is the Personalized Retirement Readiness Report, which provides each participant with a comprehensive look at how well they are doing toward becoming retirement ready.
In addition to Nationwide's new and enhanced digital capabilities, USCM members will gain access to Nationwide's fixed account which offers participants one of the highest rates in the industry, along with a co-fiduciary option from Morningstar.
"As an American company, Nationwide has long served the retirement planning needs of America's cities and uniquely understands the retirement savings needs and challenges of their workers," said Eric Stevenson, senior vice president and leader of Nationwide's public-sector business.  "We're honored to be working with USCM and to be recognized for our ability to help participants and retirees achieve their financial goals through personal attention and plan customization."
The addition of the USCM relationship should help expand Nationwide's significant market share, which consists of more than $110 billion in assets and approximately 2.3 million participants.
"At Nationwide, our investments in our business, technology and people ensure we deliver a superior experience for our plan sponsors and their participants," said John Carter, president of Nationwide's retirement plan business. "For these reasons, we've welcomed a number of clients back to Nationwide in recent years, and we're excited to once again be working with USCM."
Visit nrsforu.com for more information about the tools and services Nationwide provides to 457 plan sponsors and participants.