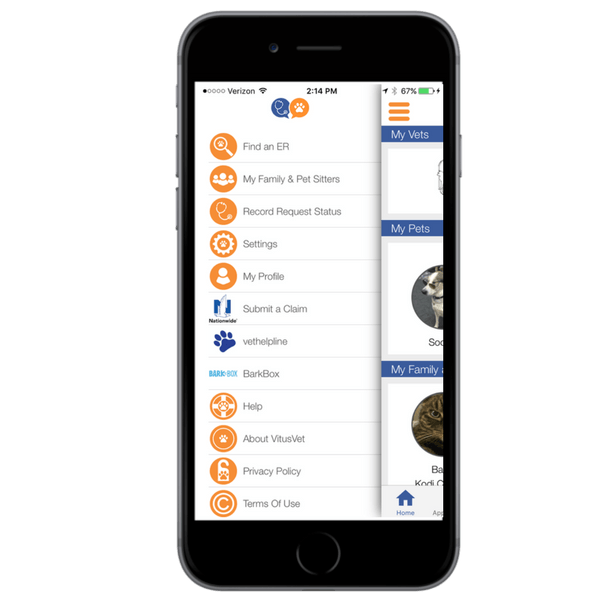 All Nationwide pet insurance members now have exclusive access to the VitusVet app claims submission functionality and vethelpline click to call access. Additionally, users can take advantage of other convenient features of the application, including access to their pet's medical records, receiving medication reminders, and sharing access with family, friends and veterinarians.
The VitusVet mobile app, which is available for Android and iOS mobile devices, offers users an easy, three-step process to file pet insurance claims. Pet owners will be asked to simply confirm pet information, add claim information and receipts, and review the claim prior to submission.
"Partnering with VitusVet is a win-win-win for our members, their pets and the veterinary community," said Scott Liles, vice president and chief pet insurance officer for Nationwide. "The mobile app provides efficient, real-time claims submission functionality for our members and it is also ideal in a medical emergency when a veterinarian needs accurate and current medical information about a pet's health history."
Download the VitusVet app for free. To learn more about pet insurance for your dog, cat, bird or other companion animal, visit pet insurance from Nationwide.