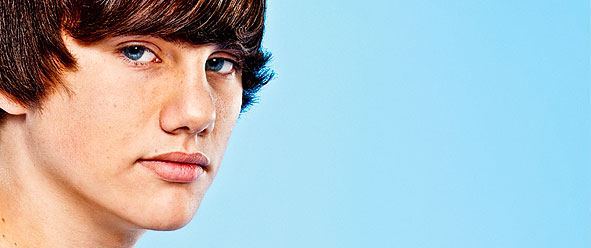 Nationwide teams up to help parents talk to kids about alcohol use.
You were there for his first step, his first words and his first day of school. But will you be there when your teen is invited to take his first sip of alcohol? Not likely. Even though you won't be there in person, you can have an influence on the choice he ultimately makes.
"Research has shown that parents are the number one influence in their child's decisions about drinking," says Mothers Against Drunk Driving (MADD) National President Laura Dean-Mooney. That's why MADD launched the PowerTalk 21 campaign to help you start the conversation about underage drinking.
Timed to coincide with prom and graduation season, PowerTalk 21 is co-sponsored by Nationwide Insurance. Nationwide Insurance Associate Vice President of Consumer Safety Bill Windsor notes, "Nationwide is proud to partner with MADD to give parents the research-proven tools to help them talk to their teens about alcohol. It's a great opportunity to remind ourselves that we have the power to reduce the risks associated with underage drinking."
Among the tools available to parents are online tips and an "Ask the Experts" forum where you can get answers from various experts in underage drinking prevention. In addition, a parent handbook, The Power of Parents, It's Your Influence®, is available to help guide you on how to talk with your teen about the dangers of underage drinking. The book is available at no cost online, and at regional events and free workshops held across the country this spring.
Find events in your area or sign up to receive a copy of The Power of Parents, It's Your Influence from MADD. You can also contact your local MADD office for information.