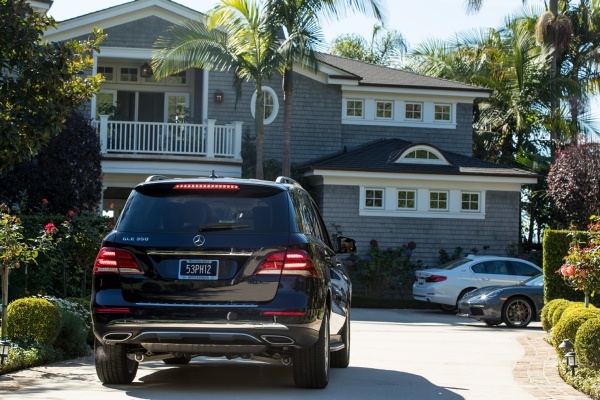 When it comes to driveways, there are a number of options to consider.
But what's right for your house depends on a variety of factors including; the architectural style of your home and neighborhood, regional weather conditions, budget and potential maintenance costs.
As is the case with any significant home maintenance or construction product, it's important to carefully consider what best addresses your needs. Below you'll find a few of the more common materials and the pros and cons of each.
Asphalt
One of the best things about asphalt is it's one of the least expensive, low-maintenance choices you'll find in driveway materials short of gravel, experts say. The plain look isn't stunning, but it gets the job done for about $2 to $5 per square foot. It responds well to areas where there are extreme variations in temperature because the material is flexible.
Asphalt doesn't have to look bland. It is possible to do stamping or to color the material, which gives the option more curb appeal. The special treatments usually cost more, however.
On the downside, the material requires more maintenance because it can develop cracks. The cracks can be sealed easily and inexpensively, but the entire driveway will need resealing every three to five years. The material is also better for regular or larger jobs, but it's not as cost effective on smaller jobs because contractors often charge a fixed minimum.
Stamped Concrete
Concrete may cost more than asphalt, at around $3 to $10 a square foot, but the material is more durable. Cement driveways typically last 30 years compared to 20 for asphalt.
It might be relatively low maintenance and more durable, but concrete has some disadvantages. It doesn't handle extreme temperatures as well as asphalt. Not only can it crack under pressure from extreme elements, it can also break down from road chemicals tracked onto it by tires if it's not properly sealed. At the same time, concrete's lighter color mean it's more likely to show stains — and when it does need to be fixed, the repairs tend to be more expensive.
As with asphalt, homeowners can make the cement option more attractive by using stamped concrete. The material is the same but the process is slightly different because the contractor pours the concrete then "stamps" or imprints so that it will look like brick, stone, or slate. Such a customized driveway can cost around $15 to $25 a square foot but repair may require tearing up the whole driveway.
Pavers
They may be more expensive, but pavers made of materials like brick or cobblestone can be more environmentally friendly and add character to a driveway. They can be made water permeable in areas with stringent storm water management requirements.
The beauty comes at a price, though. Costhelper.com estimates brick pavers can cost around $10 to $30 a square foot, cobblestone $20 to $70. The option also takes longer because pavers must be installed individually. When it comes to pavers vs. stamped concrete, the latter is definitely less expensive.
On the plus side, paver driveways require relatively little maintenance, are highly durable and generally do well in all climates. Repairs can be easier, as well. A contractor may fix or replace individual pavers without removing whole sections of a driveway.
While personal preference plays a major determining factor, the advantages of each material make them ideal for specific regions of the country. Asphalt, for example, would seem to be best for the extreme weather in the Northeast and cement for the south and southwest. Pavers are perfect throughout the country.
No matter what material you choose, driveway maintenance is still key to avoiding potholes and cracking. Check out these 7 tips for everyday driveway maintenance.