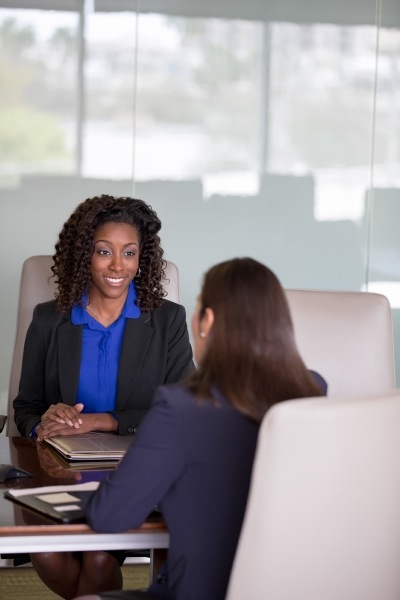 Attracting top-notch employees can be challenging when your business is first starting out. Although it may feel like an impossible task to compete with large firms with big budgets, there are plenty of no- or low-cost benefits you can offer employees to help attract the top talent.
All it takes is to determine what your recruits and staff really want and value, and a little creativity, says Jennifer Folsom, chief of corporate development for Summit Consulting in Washington, D.C. "Think about what will make your employees' lives easier," she says.
Summit got a lot of its human resources savvy on the job. The firm started out as one-person consulting shop in 2003, Folsom says. Now it employs nearly 100, and about half have been with the firm for 10 years.
Here are five unique ideas for low-cost perks you can offer to attract talent and keep employees happy:
1. Keep a well-stocked kitchen
Don't underestimate the power of food. Summit Consulting spends about $1,000 a year on snacks for its employees, Folsom says, including a weekly fresh fruit delivery that costs about $100 a month. A Summit employee makes a weekly trip to buy snacks as part of his tasks, she says.
But, Folsom warns, don't stock those kitchen cabinets with just any snacks. Summit sends employees a quarterly snack survey to make sure the team is satisfied with the food choices. If snacks don't interest your team, perhaps a weekly team lunch or breakfast will. An added benefit of providing a weekly meal is your staff gets to bond while enjoying a perk.
2. Provide employees a convenience perk
Summit employees enjoy a free membership to the local bike share program, Folsom says. This is a great perk for a younger workforce living in a metro area. Fewer than half the staff owns a car, she says, and many opt to ride a bike to their client meetings rather than take public transportation. Other ideas for low-cost convenience perks include a weekly dry cleaning pick up and drop off or a Community Supported Agriculture ("CSA") share, where local farmers drop off a weekly bag of produce for each employee to take home.
3. Offer hyper-flexible work schedules
Flexible work schedules benefit the entire staff, not just working parents. As more employees are asking for flexible schedules, more companies are responding positively as a way to attract top talent. Flexible schedules include offering employees the ability to work from home one day a week or allowing them to work longer hours four days a week with one day off.
Most employees are thrilled to eliminate one day of commuting time and expenses from their week. After working at Summit for six months, every employee, including support staff, can work from home one day per week, Folsom says. "It doesn't cost a thing and it goes really far with employee loyalty and retention," she adds.
4. Create a wellness room
Whether your staff needs Advil to relieve a data-induced headache or a stain pen to remove a lunchtime mishap from a shirt, employees will appreciate you converting a closet into a wellness room with a comfy chair and plenty of supplies, including breath mints, sunblock and Band-Aids.
5. Offer research hours
If you're a startup trying to attract academic-level talent, offering employees time to research, publish and present their papers at conferences can be a magnet for attracting the best talent. According to Folsom, the key is to make sure the employee's research aligns with your firm's business development goals. Then it's a win-win for both because employees are doing work that will support the firm while the firm supports their interests.
If you're serious about attracting and retaining the best talent, there are some bigger steps you can take. Offering a competitive benefits package can be a serious lure for employees. To learn how you can implement a simple and affordable benefits plan, check out Nationwide's Employee Benefits Suite.