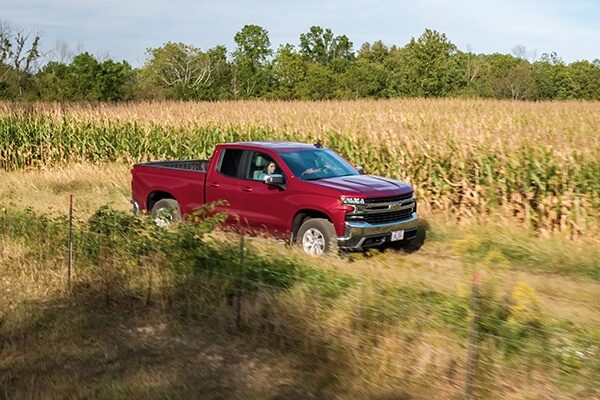 Depending on the type of business you own, buying a company car could provide some noteworthy benefits. It might come in handy for deliveries or driving between work locations, and the tax benefits of owning a business vehicle are substantial. But like any major purchase, there are several things to consider before you sign on the dotted line. Start by reviewing these 10 tips for buying a business car.
1. Determine between leasing and owning a company car
Your first decision may be about whether it's better to lease or own a business car. If you decide to purchase a car, you may need a loan, which you will have to pay back even if the value of the vehicle drops below the amount of the loan. Sometimes this happens when an accident occurs. If you choose to lease a car instead, the residual value at the end of the lease can lower the cost of the lease.
Keep in mind that upfront costs will vary as well. If you buy the car, you will need an initial down payment. But if you lease, you will only need to pay the first month's payment/security deposit. And then there's depreciation, which is only available as a tax deduction when you own the vehicle. When it comes to deducting mileage expenses, however, both a leased and a purchased vehicle qualify.[1]
2. Consider purchasing a used vehicle
If you're thinking about purchasing a used vehicle, the benefits are no different than they would be if you were buying for personal use. Simply put, you can save money by buying a used vehicle. But there is a level of risk, and you should have the vehicle inspected by a reputable mechanic to ensure there are no major issues. You may also choose to purchase your business car from a private seller, which could be another way to save.
3. Know how often the business car will be used
As you contemplate whether it's worth owning a company car, think about what you need it for and how often it will be used. This helps determine the type of car insurance you will need. If you or your employees will be using the car for business purposes, a commercial auto insurance policy may be necessary to protect you if an accident occurs. That's because your regular car insurance policy may not have enough liability coverage. The Insurance Information Institute recommends minimum liability coverage of $500,000.[2]
Commercial auto insurance is not just for big businesses with massive fleets of vehicles. It also protects small business owners when driving between work locations, visiting customers, making deliveries and pickups, and so much more. So think carefully about how your company vehicle will be used and whether you have adequate insurance to support it. In the meantime, learn more about how much commercial auto insurance will cost.
4. Determine the type of company car
In today's market, the size and scope of vehicles to choose from can be daunting. That decision is only heightened when you need the vehicle for business purposes. Take some time to evaluate how the vehicle will be used, where you will be driving it, the type of gas mileage you will need, and how much space will be required.
Some energy-efficient vehicles may qualify for tax savings. If you'll be making deliveries or transporting goods, a light commercial vehicle could be a smart choice. Shop around. Compare features. And select a vehicle that meets the needs of your business.
5. Promote your business
Branding your vehicle is an effective way to promote your business and an opportunity you should not overlook. People spend a lot of time on the road, and branding your vehicle can provide some significant exposure. In fact, a vehicle advertisement can get between 30,000 and 70,000 daily vehicular impressions just driving to and from the place of business.[3] But quality is important, so don't take shortcuts and slap something that's not well-made on the side of your company van. After all, the vehicle represents your business, so you need to get it right.
6. Consider adding on car tech features
When buying a car for business, it only makes sense to purchase a vehicle with features that make your business more efficient, such as GPS, telematics for fleet management, and maybe even some cosmetic bells and whistles that help stave off depreciation.
Telematics offers big technology for your small business. The app or dongle-based programs helps to reduce distracted driving, track vehicle locations and keep personal driving separate. Some commercial insurance companies offer discounts of up to 10% on business auto coverage when you enroll in their telematics program.
Again, this is mostly about how you plan to use the vehicle, so choose wisely before putting your dollars into any additional features.
7. Prioritize fuel economy
Just as it would with any vehicle, fuel economy goes a long way toward saving money. This may be especially true for a business vehicle that travels a significant number of miles, perhaps making deliveries or visiting clients. If your business vehicle will be racking up the miles, then fuel efficiency should be a big consideration. It's important to also remember that a fuel-efficient vehicle could be eligible for certain tax savings as well. In addition, telematics programs can help optimize routes with GPS features, promoting fuel economy.
8. Register a company vehicle
Vehicle registration requirements vary from state to state, so you will need to become familiar with the laws where you live and conduct business. These requirements are based on the weight of the vehicle. When you buy a new vehicle, the dealer will most likely handle the registration for you. Otherwise you typically need to make sure the vehicle is registered within a month of purchasing it. This requires proof of car insurance, the title, and your driver's license.[4]
9. Do a cost-benefit analysis
When considering how much a business car or other vehicle will cost, it's important to look beyond the purchase price. If you borrow money to pay for the car, you will be paying interest on the loan. Other expenses include ongoing maintenance, fuel costs, and the value of the vehicle at the end of the lease or ownership period. Before you buy, do a cost-benefit analysis and factor in all of the anticipated expenses.
10. Research commercial car insurance providers
Your vehicle will need to be insured. When deciding what type of coverage to buy, don't overlook the fact that individual and business insurance provide different levels of protection. To ensure that you have adequate coverage, commercial vehicle insurance is recommended as it will help cover property damage and medical costs when an accident occurs. Personal car insurance may not have adequate liability coverage and you could be responsible for covering any uninsured costs.[2]
Buying a company car is no easy task, mainly because there are so many factors to consider. As you weigh the pros and cons of purchasing a vehicle for your business and make a decision about the type of insurance protection you will need, you can contact an agent to discuss the options.
Interested in learning more? Here's information on how to get a good commercial insurance quote.
[1]"The Tax Advantages of Business Car Leasing vs. Buying" (Sept. 17, 2020).
[2]"Business Vehicle Insurance"   (accessed Jan. 20, 2021).
[3]"Vehicle Branding: The Do's and Don'ts" (accessed Dec. 2, 2020).
[4]"What Do I Need to Register My Car?" (June 30, 2020).
Disclaimer: 
The information included is designed for informational purposes only. It is not legal, tax, financial or any other sort of advice, nor is it a substitute for such advice. The information may not apply to your specific situation. We have tried to make sure the information is accurate, but it could be outdated or even inaccurate in parts. It is the reader's responsibility to comply with any applicable local, state, or federal regulations. Nationwide Mutual Insurance Company, its affiliates and their employees make no warranties about the information nor guarantee of results, and they assume no liability in connection with the information provided. Nationwide, Nationwide is on your side, and the Nationwide N and Eagle are services marks of Nationwide Mutual Insurance Company. © 2021 Nationwide.